I own about three dozen albums by Acid Mothers Temple and its multitude of offshoots. You don't have to be Einstein to guess that last night I was at Babylon, watching three brain-blistering sets from local greats Castor (putting on the finest show that I've yet witnessed from them), fab California psych heavyweights Mammatus (you may recall me
praising their debut
a while back) and of course, the masters of acid rock destruction, Acid Mothers Temple.
Castor, or at least Will and Dave, plus a few youngsters.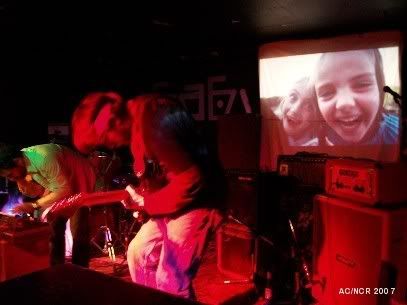 Mammatus. Hair, lumberjack shirts, distortion, they have it all!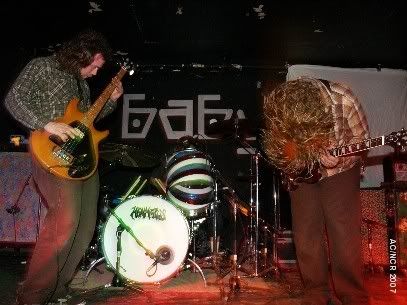 Acid Mothers Temple. Oh, so fine.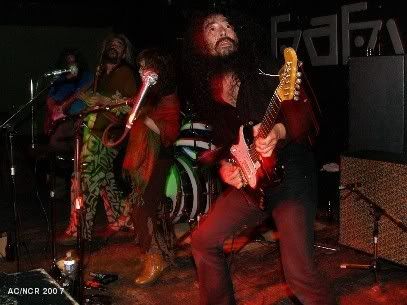 In case you're wondering, Kawabata has just spied a new way to torture his guitar. More pictures (I took far too many) shall appear in a while. I worked up quite a backlog, going to 14 shows in April.