I flipped a coin over Zaphod's vs. Babylon last night - well, actually I checked out Call Me Poupee's Myspace and decided I didn't really fancy their beatbox Tex-Mex garage rock and strolled a couple of blocks to see a quintent of punk rock bands in assorted flavours instead:
Million Dollar Marxists
,
Hostage Life
,
Knucklehead
,
Last Communion
and
Healing Power
. The variety was indeed interesting.
First up, Halifax quartet Healing Power. Fractured punk and a cover of The Undertones'
Teenage Kicks
.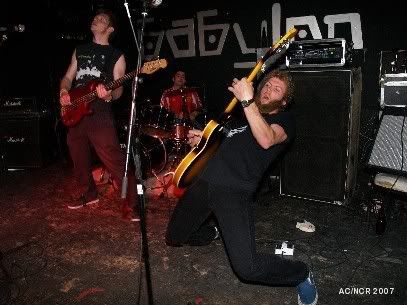 Local foursome Last Communion was more in the screamy hardcore vein.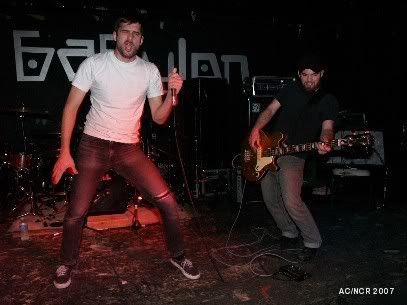 Knucklehead: Working class punk rock quintet from Calgary. Kyle's cloth cap says it all.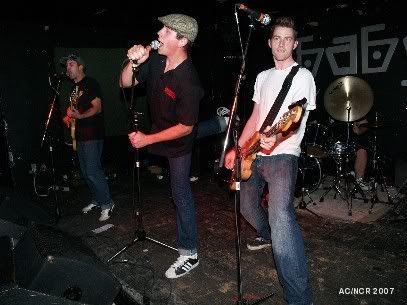 Next, the smart and well-muscled punk of Hostage Life.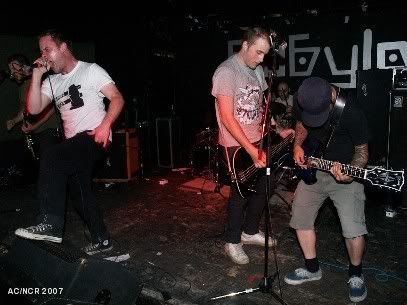 Finally, the New Wave-damaged rock of them Marxists.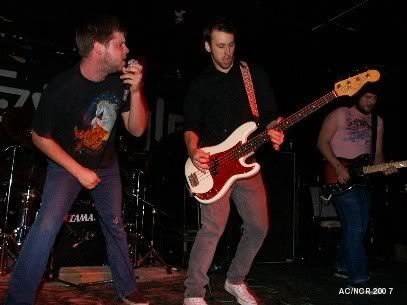 There was a bit less chaos this time, and one less keyboard since some rotter pinched it.