Tapes'n'Tapes followed Ladyhawk with their own robust take on indie rock. They have an insistent edge which has garnered them a few Pixies comparisons. I enjoyed the music but didn't find it hugely memorable. The most lasting impressions from the show are bassist Eric Appelwick showing off his moves (it was definitely a night for active bassists) and keyboardist/percussionist Matt Kretzman tooting on a euphonium. And that they had actually cassettes of their album
The Loon
for sale.
Singer Josh Grier.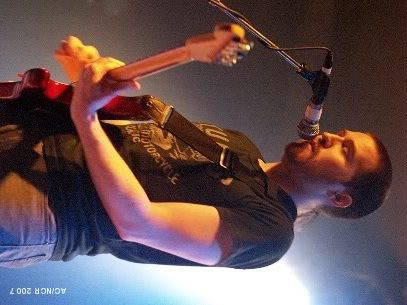 Eric shakes his stuff.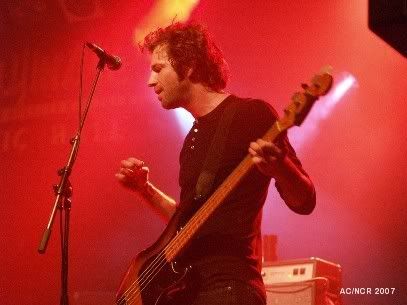 Drummer Jeremy Hanson.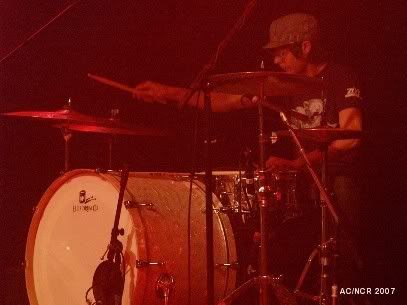 Matt horns in on the action.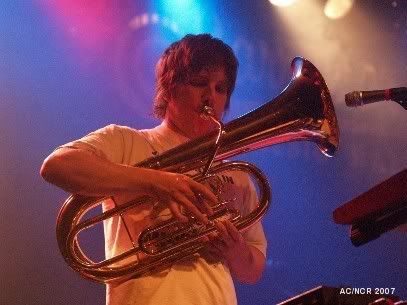 Taped action!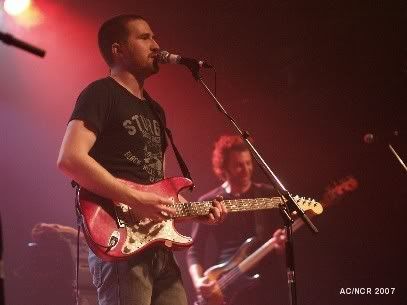 Eric shakes his other stuff.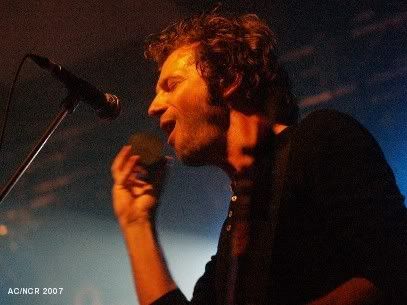 Faceoff action!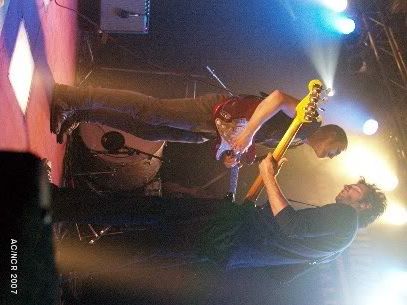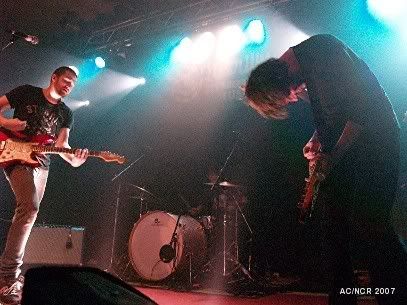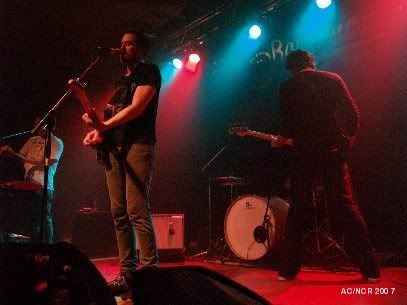 Not a rock moment, but in fact Josh shouting "Go Sens!"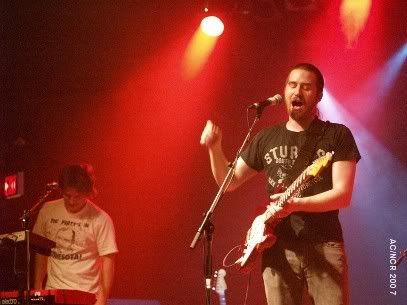 A very shadowy Eric.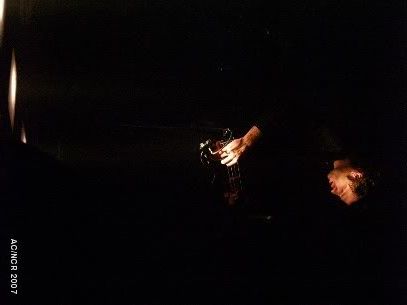 The whole lot!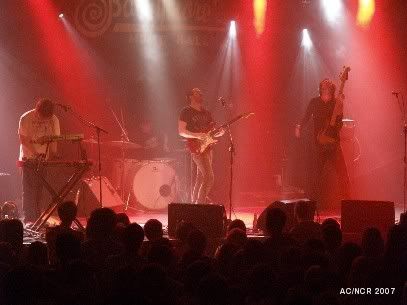 They had lots of fans in the crowd, but personally I kept thinking "I've heard something like this before."