Off to Irene's on Saturday for some CKCU-supported roots rock. First up were The Turkey Basters, who have been together either 25 years or six weeks, depending on who's doing the counting. It's about 75% Stumblers, 25% Honest Injun, 50% CKCU radio show host. There was a cover of Hank Williams'
Your Cheatin' Heart
(I think?) and some other stuff I've forgotten in the week in between (wait -
Ghost Riders In the Sky
was the other one).
Dave - a.k.a. Pedro - starts things off with some harmonica.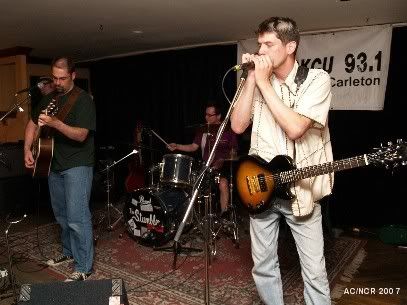 Stumbler Jim handled the lead vocals this time around.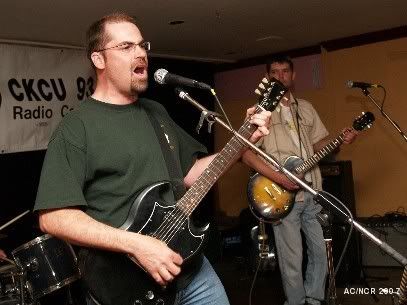 Richard on troublesome guitar.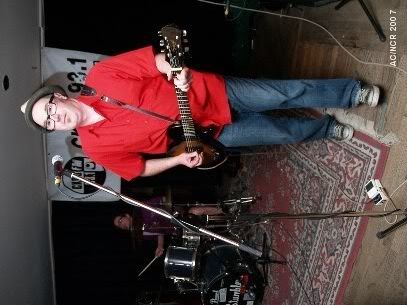 Surprise! It's Dave Aardvark on drums!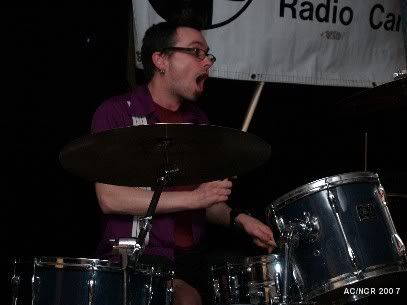 The whole lot!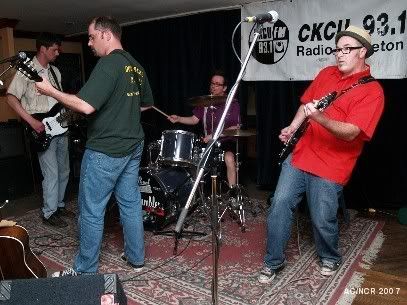 Rhythm section action!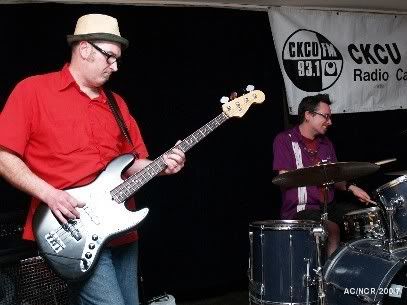 Basting action!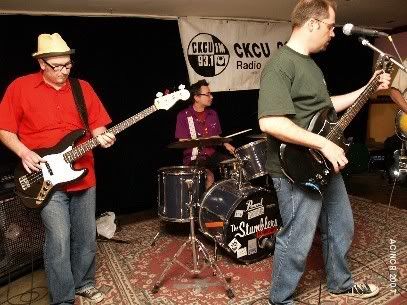 Who knows what the next 25 years hold?