I saw People for Audio at Irene's about a year ago. They accompanied a slide projection in the darkened room, playing what I called "melancholy music for cinema." This time around, they were a lot more active, and a lot louder! It was a killer set that really tied together the sounds by the opening bands.
Bassist Alex Formosa and Curtis Stone spent a lot of time rocking out.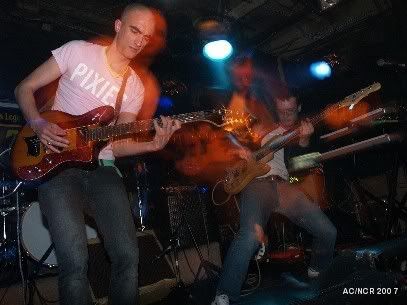 It seemed to me there was a lot more singing as well. Here's Adam Fiore, slide in hand.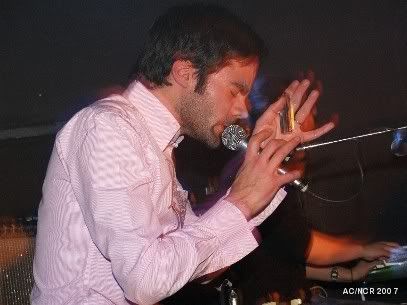 Keiko Devaux on the keys.
Drummer Bill Hesselink in blue.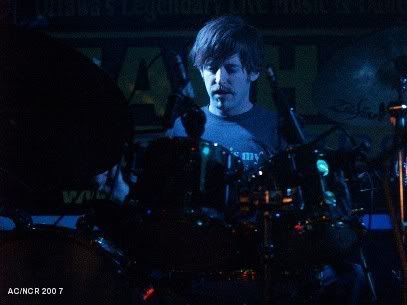 Alex and Curtis during a quieter moment near the start of the show (shot with my macro lens and without flash).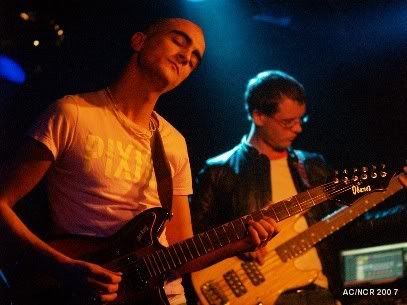 And during a less quiet moment!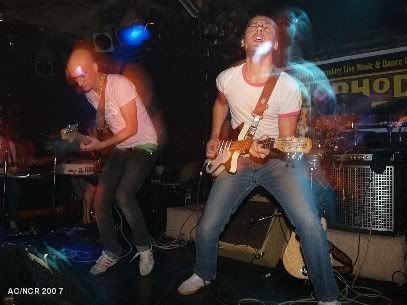 Adam Fiore slides.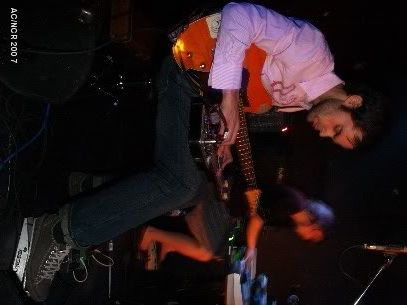 Alex Formosa (who I don't recall being on stage last time, but it was mighty dark so I may well be mistaken) and Curtis Stone rock out yet more.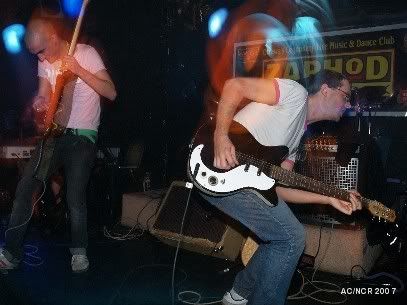 Curtis mans the keys.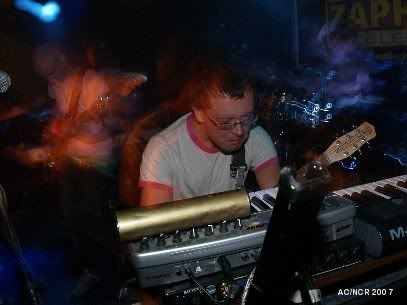 Singalong action with Adam and Keiko.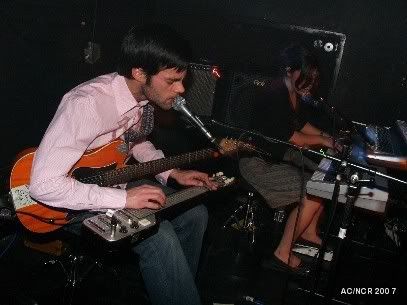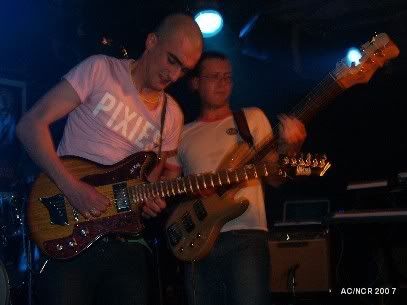 The whole blurry lot!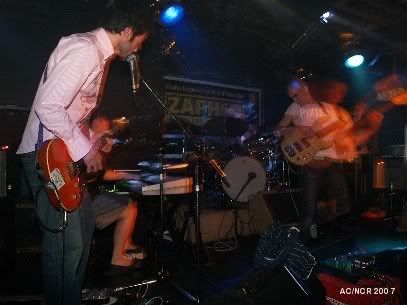 They ended the show with a cover of The Beatles'
I Want You (She's So Heavy)
dedicated to Rolf Klausener. "This proves that contrary to rumours that we have a sense of humour ... and that it isn't a very good one," said drummer Bill.