Going to see a rock'n'roll show and catching two new bands and some familiar faces put on a trio of killer sets is definitely my good idea time. I'd say I got more than my money's worth, but it was free. On the bill: Headliners The Mighty Eagle Band, Doll and
The Unavowed
, performing their debut show. Why are The Unavowed The Unavowed? Maybe it's because there's such a thing as a vow of silence, and they haven't taken it. They may have taken a vow of volume instead. You've got a combination of street-tough-punk and metal, plus a cover of Hank Williams'
I'll Never Get out of This World Alive
.
Dan Lalonde got the shop because of his formidable karaoke talents (just going by what the band bio says, folks!) and no doubt his monitor-standing abilities as well. First-time frontman or not he did an excellent job.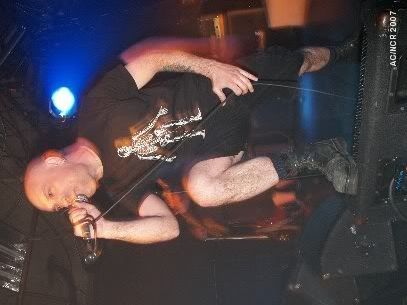 Chris Mesner can sometimes be found
promoting metal gigs
when not hammering his huge kit.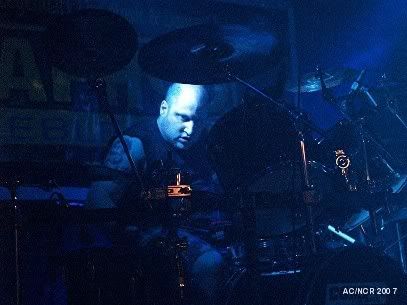 Nicholas Toone.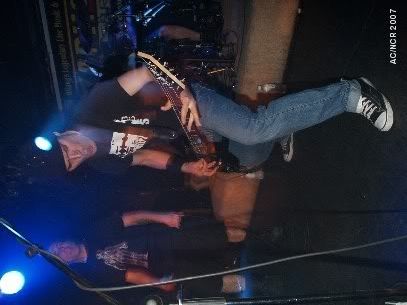 Jason Carey.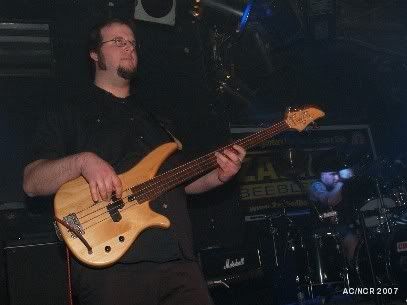 Unavowed action!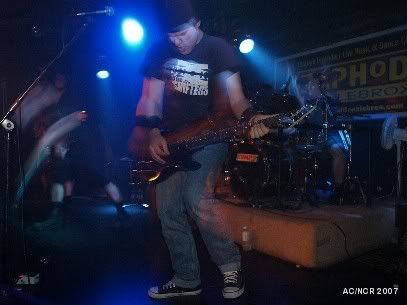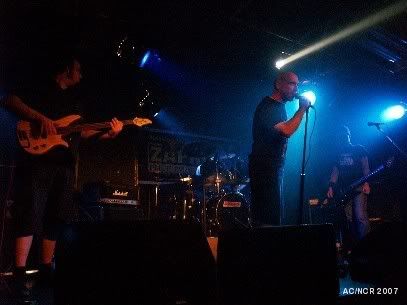 More Dan!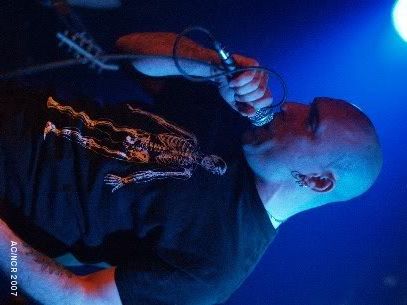 More Nicholas!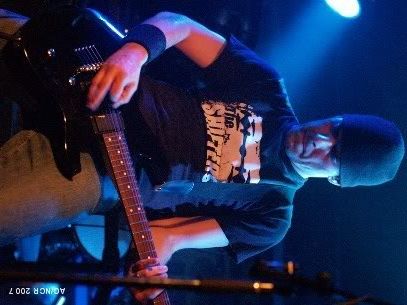 Rhythm section action!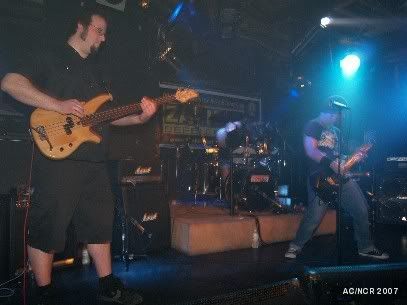 Dan's last stand! (Probably not.)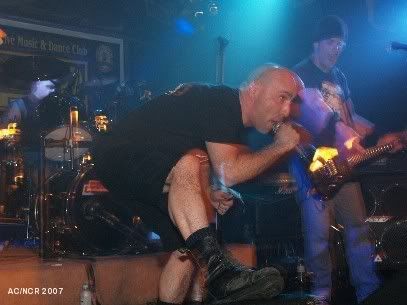 The band has posted a good chunk of the show and a video as well on their website, so you can see it yourself. Huzzay!