The Sick Fits held their CD/LP release show at Babylon last Thursday - up from Toronto to kickstart the evening were The Diemonds. Their sound lies somewhere along the route between Detroit hard rock and L.A. hard rock - the cover of
No Fun
is a bit of a giveaway as to their affections lie, and they cite Motley Crue and that lot among their influences. No frills and a good beginning to the evening.
First, Priya Panda.
C.C. Diemond goes Tele.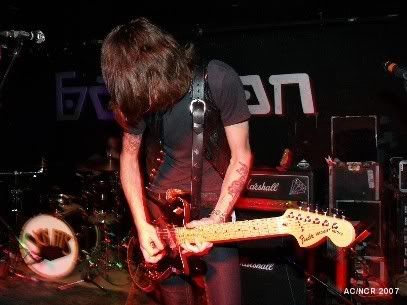 Gabe Hard Knox on bass (and, according to their
Myspace
, chick strattlin' ... something to do with the poultry field, I guess).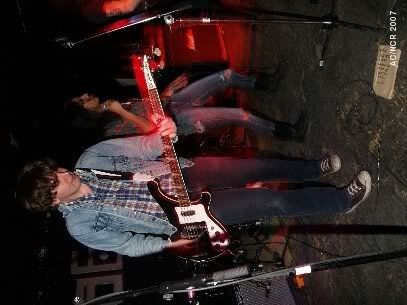 Drum pounder Vassil.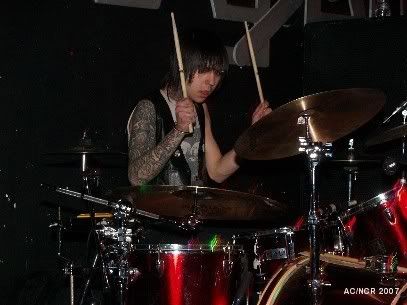 Some mid-song bootie shaking.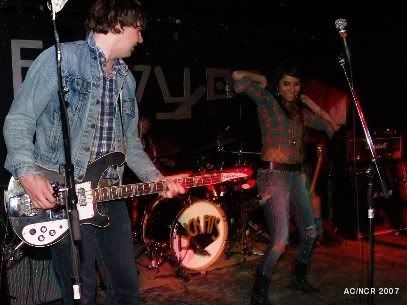 Well, that's the end of that song!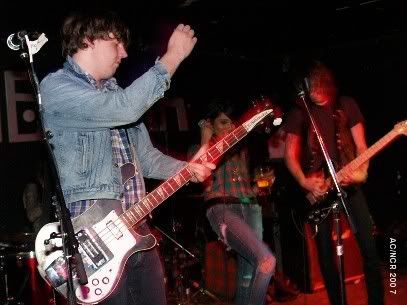 C.C. bends a bit.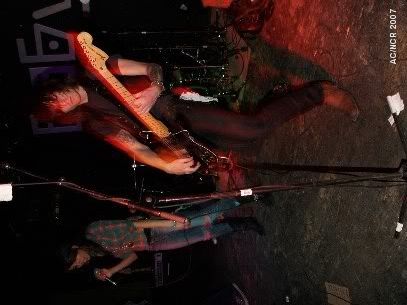 I'm not sure if the guy who helped out on tambourine was hammered, but judging by the way he was hurling around (and dropping) one of his lady companions between sets, I'm guessing "yes."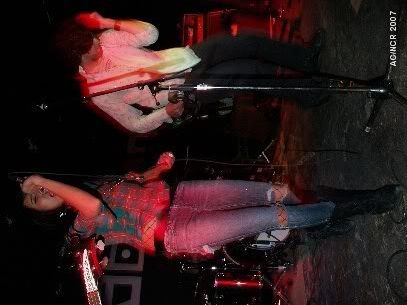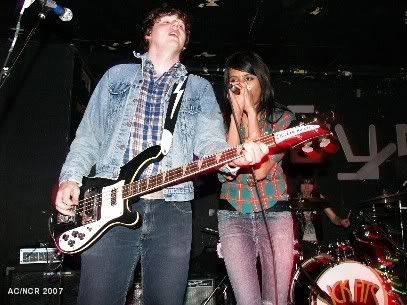 The whole lot!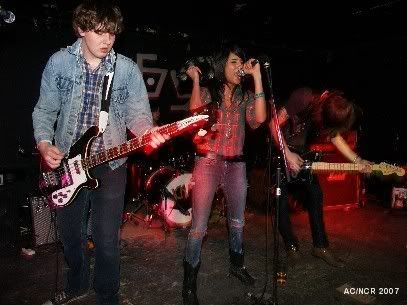 I picked up their 4-song demo and a couple of buttons - a steal at $3.