I was a big fan of Ladyhawk's debut CD on Jagjaguwar, so I leapt at the chance to see them play Barrymore's with Tapes'n'Tapes. My impression of the show (beside their super performance) was mostly that my photos were cruddy and bassist Sean Hawryluk waving his hair around ... so here's a crap photo of Sean with his hair aflutter.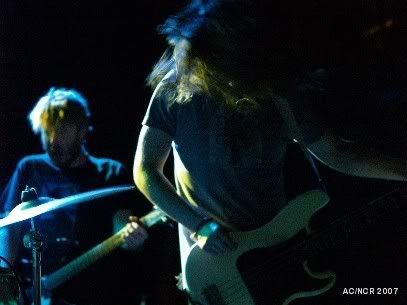 I knew absolutely nothing of TnT. Indie rock, heavy on the rhythm ... the first name I came up with by way of comparison was Interpol, but it's less than exact.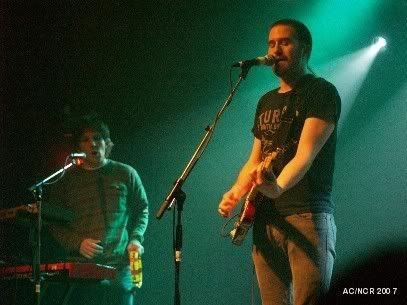 Good show from them, too - though the loudest cheers of the night were for the Senators on the big screen before the music got underway.