The School Jerks came up from Toronto to dish out some mush-mouthed hardcore, a la Pagans crossbred with The Brutal Knights. The quartet is made up of Luke, Ben, Matt and Ivan, but I'm not sure who does what so here's a bunch of photos.
Feedback action!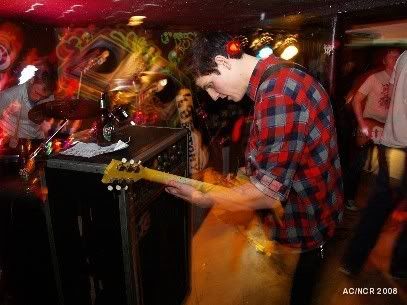 The Bayou backdrop makes every drummer photo look better.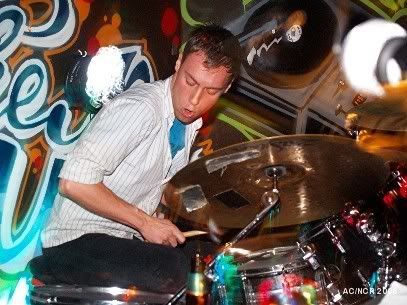 Yelling action!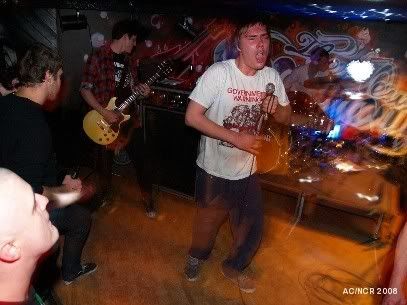 Bending action!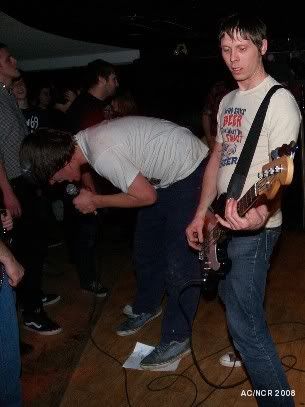 Do the twist!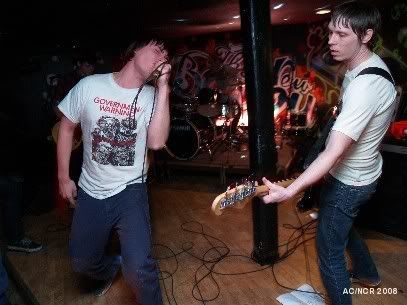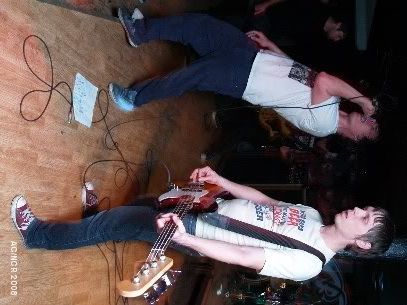 And one last singer photo.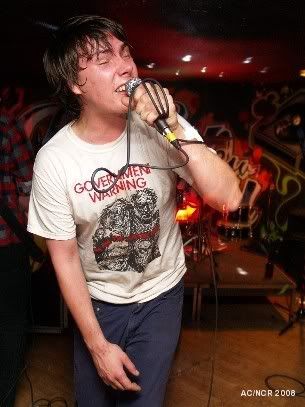 They have a show coming up at Toronto's Rancho Relaxo on February 7.