Last time I saw Priestess, in May 2007, I gently suggested they finally get around to recording their second album.
Hello Master
was keen and all, but I've seen something like three different issues of it. According to their Myspace blog of about a month ago, their new record was being mixed, so hopefully we'll soon have it oin our hands (or on our hard-drives, for the digitally inclined). Back when I first saw them in 2005, opening for Motorhead, I was saying they'd soon be huge. Well, not quite, though they've obviously built up a dedicated fanbase. The crowd at this show liked their new stuff, so hopefully they'll finally fulfill my prophecy.
Mikey Heppner swings some hair. I'm not sure if a semi-hollowbody is all that good an idea for band that plays at their level of amplification.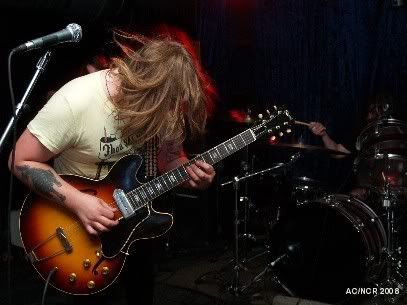 Dave Watchorn stares down the audience.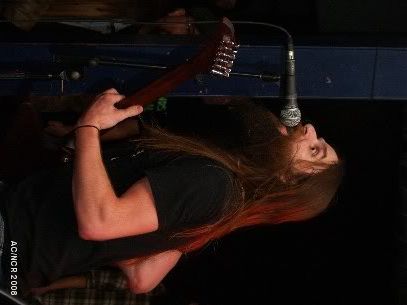 Vince Nudo attacks!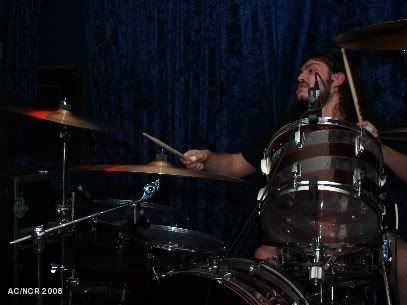 Mike Dyball.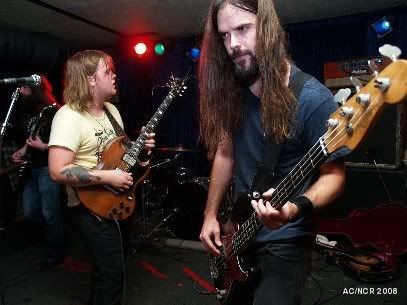 Mikey eyes the photographer!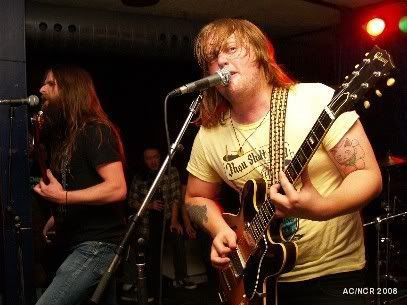 Not quite back-to-back action.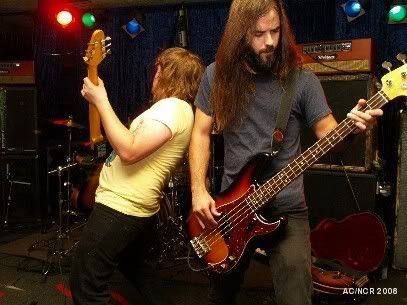 Monitor-standing action!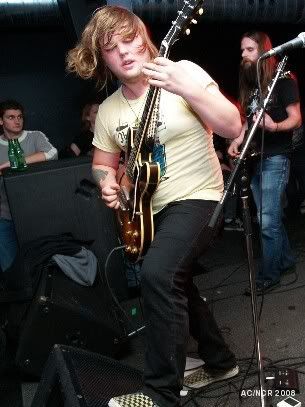 More hair-swinging!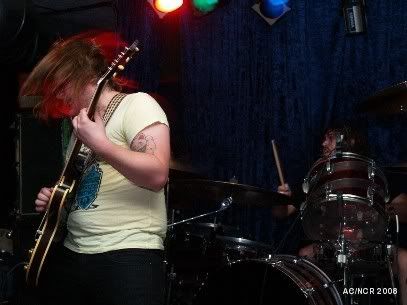 The whole lot, provided you can see Vince's knees.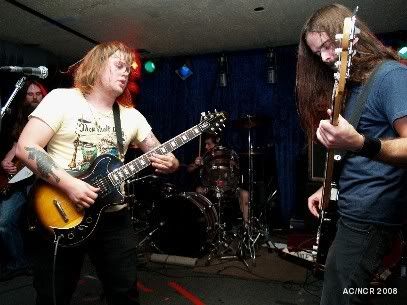 Big finish!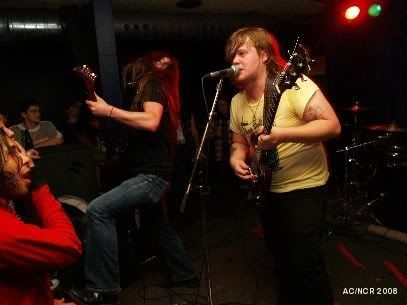 A fine end to an excellent night.