Living With Lions finished things up with some churning guitar pop-punk. The crowd dug them more than I did; I give 'em credit for an active performance but they aren't really the flavour of punk I prefer.
Ty yells, and you can see guitarist Chase in the background.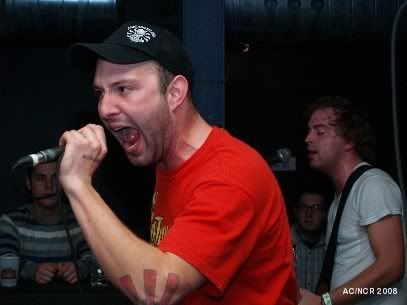 Bassist Mark and guitarist Landon provide some backing vocals.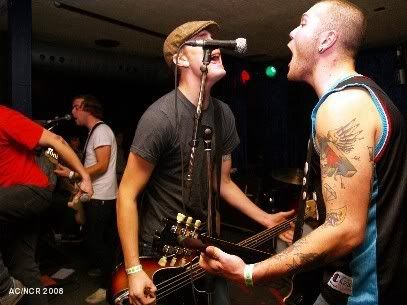 Loren pummels the skins.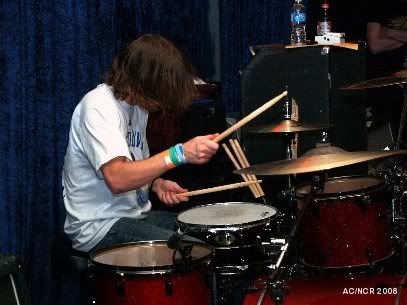 The whole lot, with extra Chase.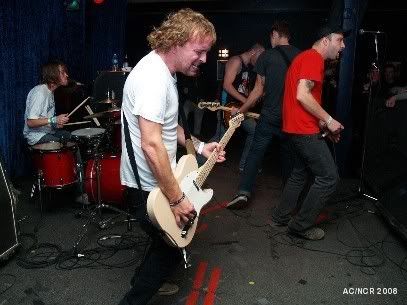 Ty works the crowd.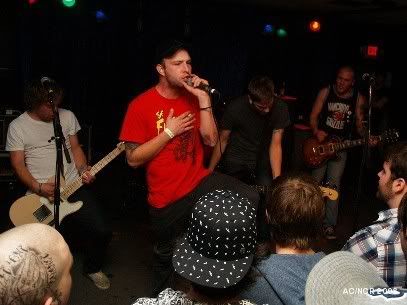 Ty works the crowd even more.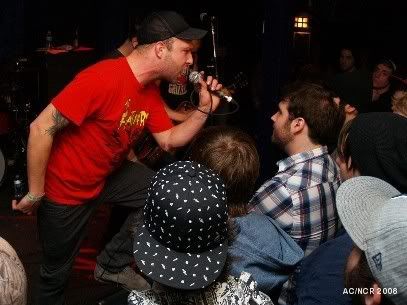 Ty really, really works the crowd.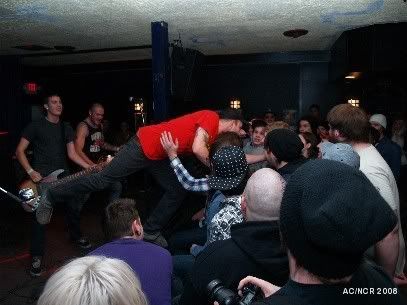 And so on!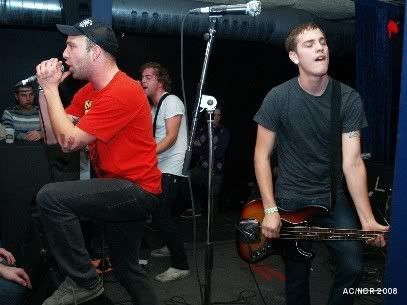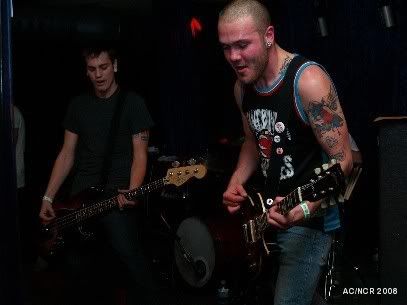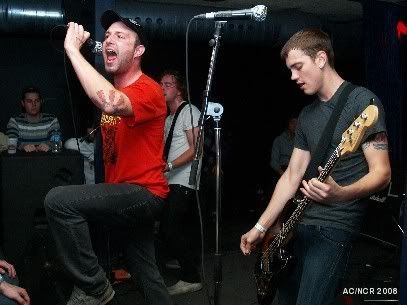 Latest news is that the band has signed to Adeline Records.