Garaga had a busy spate in October and November, playing the Dominion and Irene's. Things have quietened down now that winter is almost upon us. Here are a few pictures from their November 7 show on a bill shared with crunch pop duo Shanker + Romps and Halifax trio The Stolen Minks.
Here we are: Jeff on guitar, Colin on bass, a bit of drummer John's arm and Shawn on other guitar.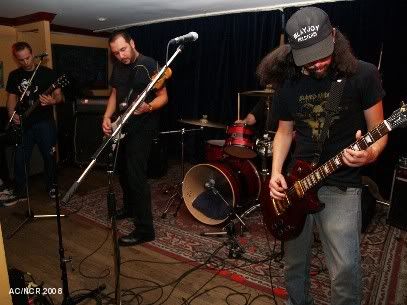 Jeff sings!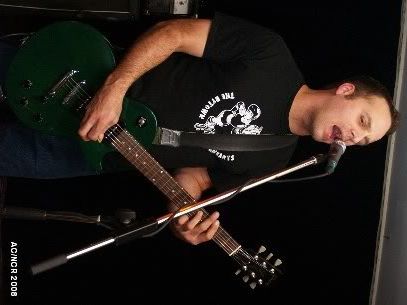 Rocking action from Colin and Shawn.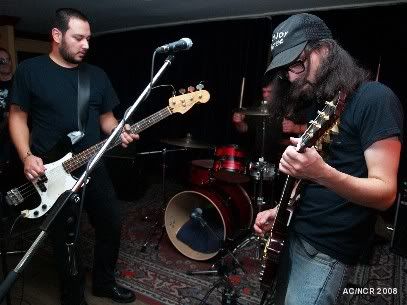 John Knoll hits the skins and flings the sweat.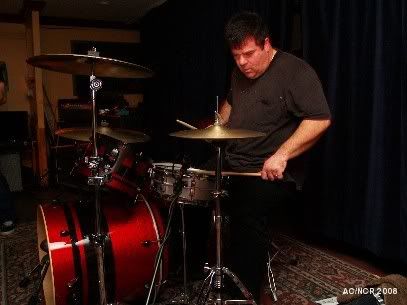 And so on!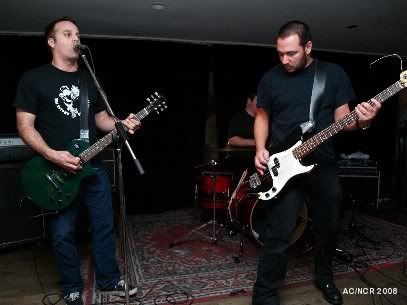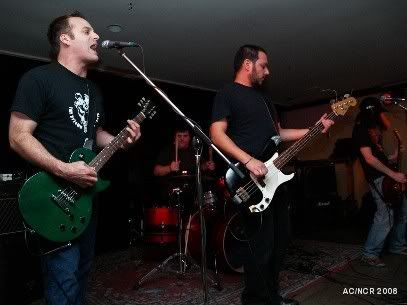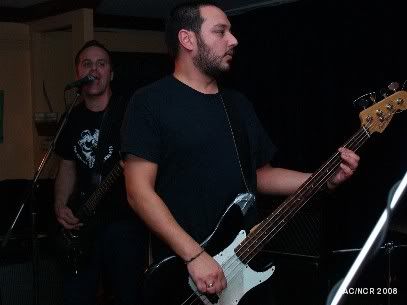 No doubt they'll be making another musical foray once Ottawa defrosts - or even sooner, since July is kind of far away.