Next up was a set split between
Malcolm Bauld
and
Horses
, who were serving as Malcolm's backing band. I confess I prefer Bauld's recorded work to his live sets - something about his throaty folk punk seems to work better at the point where it has the feeling of something about to be unleashed. That said, Horses made a most sympathetic backing band for the former Frenetic, and they put on a swell set themselves.
We start things off with shoutalong action featuring Horse Lachie MacDonald on guitar, Glenn Barrington on drums and Malcolm.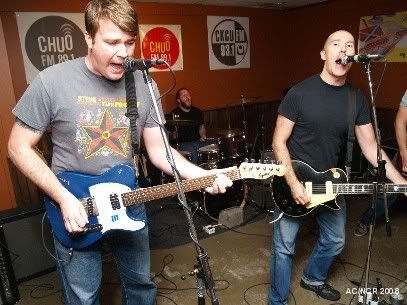 Bassist Nathan Richards wins the award for bounciest band member.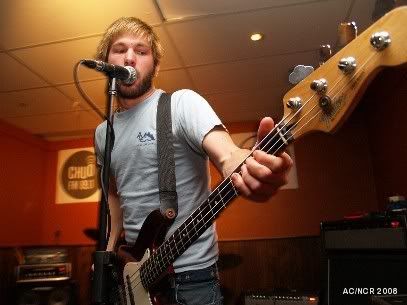 More Lachie!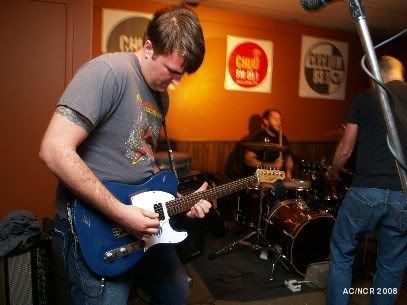 Malcolm emotes.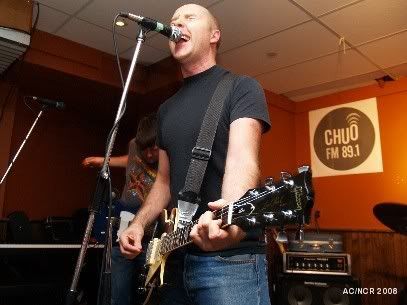 Glenn is apparently also in
World War I
- more about them later.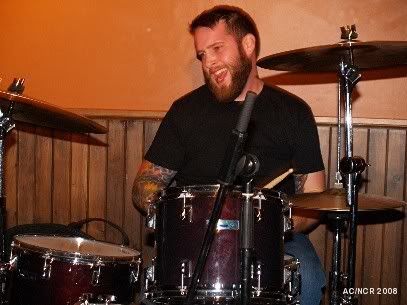 More singalong action.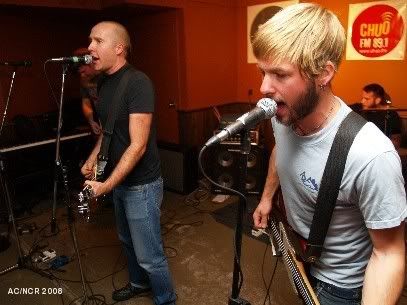 One of Vancougar's ladies noted that Bauld was appropriately named. Hey, she said it, not me.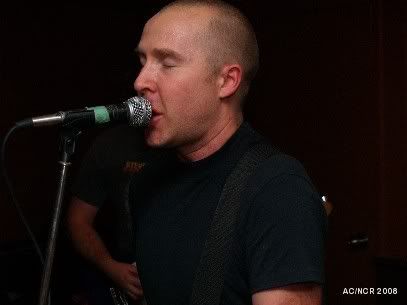 Then it was Horses turn to strut their own stuff. Jonothon Hunter is the band's other guitarist.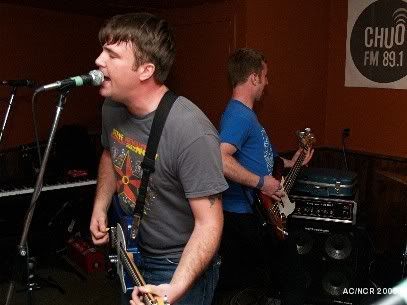 More shouting!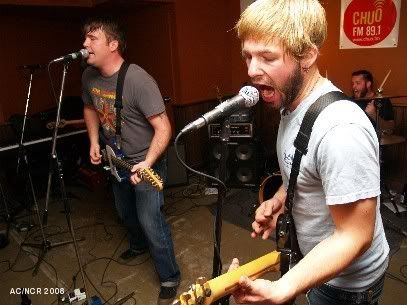 More feedback!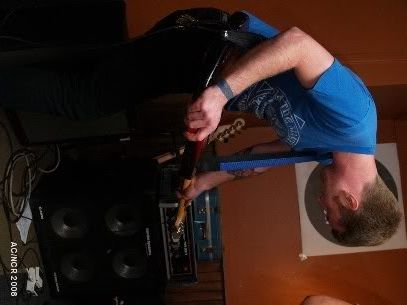 Guitar action!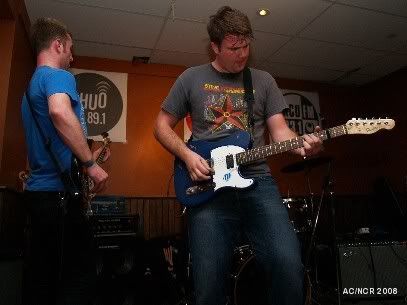 Even more shouting!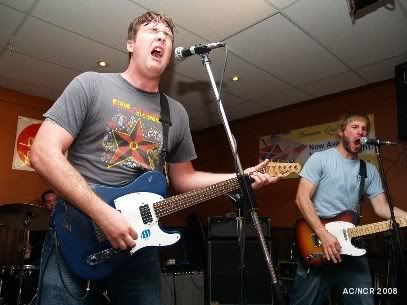 Malcolm chipped in some piano at the end.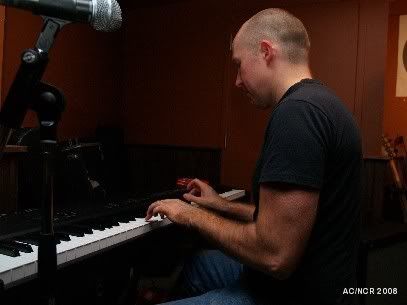 A robust performance as always. Bauld is heading to southern Ontario and the U.S. for a few December dates - who knows, maybe he'll pass through town again. As for Horses, they'll be playing the James St. Pub basement - a.k.a. The Rocker Room - World War I on December 19.
Show reminder: There's a Benefit for the Blind at The Rainbow, with Mubarak, Lukas and The Lies of Tomorrow.