And now we come to Ontario's contribution to the big Shotgun Jimmie/Ladyhawk/Attack in Black autumn tour. Welland's Attack in Black claim antecedents ranging from Neil Young to The Ramones. I confess I hear a lot more of Young than the bruvvers. What I've heard of their recorded stuff is pretty mildmannered and ramshackle in a pleasant, Eric's Trip sort of way. Live they're much louder.
You've seen 'em already, but here are a few introductions: At left is guitarist Spencer Burton, then bassist Ian Kehoe, and guitarist and singer Daniel Romano.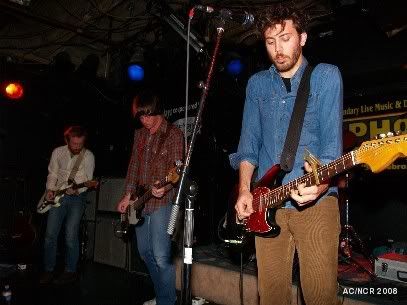 His brother Ian Romano plays drums.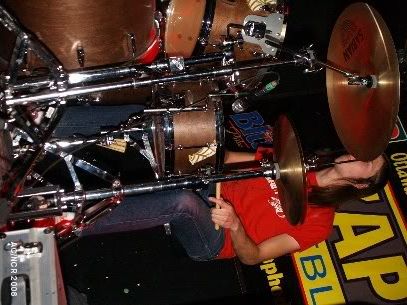 Dan in black and white.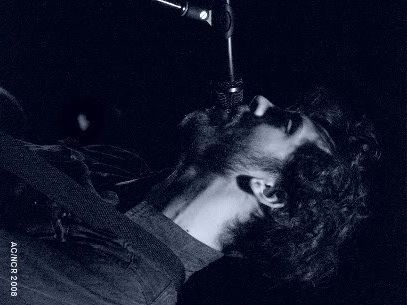 Julie Doiron contributes some guest vocals.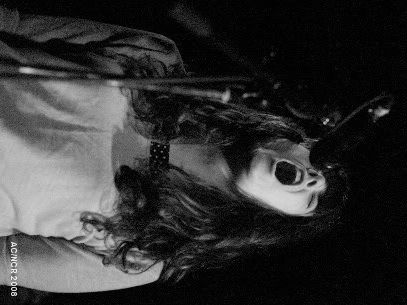 Brotherly action!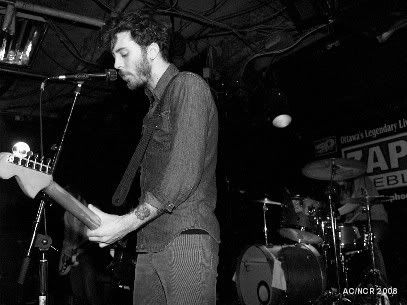 Attack action!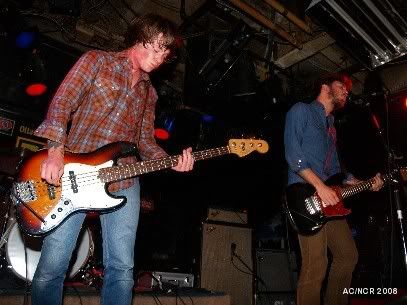 More Spencer.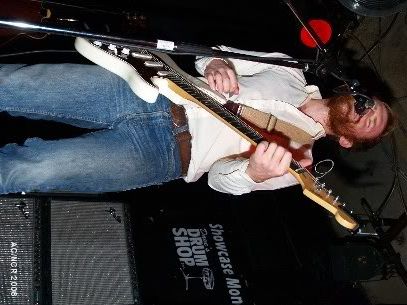 Shotgun Jimmie kicks in some vocals.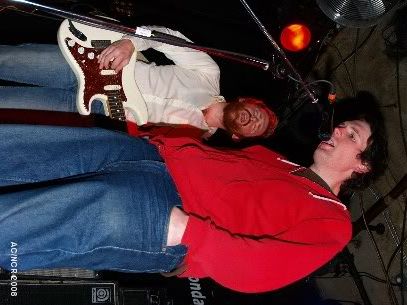 There was also some rhythm section switching around.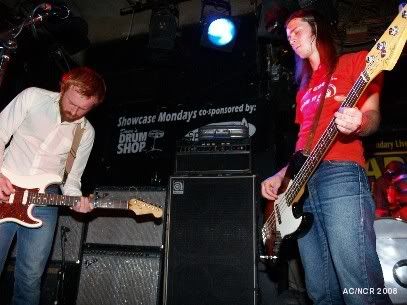 They're playing Peterborough with Shotgun Jimmie tomorrow, have a couple of late December gigs in southern Ontario, then head off to Australia in February 2009.