The women of Vancougar came through town on October 21 in order to play some music, tease Malcolm Bauld about his haircut and try to start a catfight with The Felines. Vancougar is following in the pawprints of pop combos like Cub, Jale and The Bangles. Their rough-but ready sound floats some energetic woo-oh-ohs. The upbeat sounds are linked to some more hardnosed lyrics. It's a good combination.
The ferocious women of Vancougar: Megan Johnson, Becca Stewart, Eden Fineday and C.C. Rose (last seen on this blog performing at Barrymore's with The Pink Mountaintops.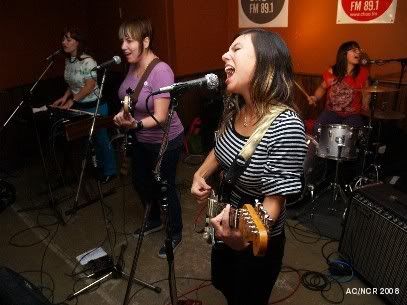 This photo is far too moody to be representative.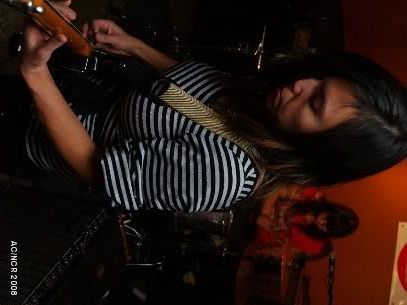 Becca rocks the super-distorto bass.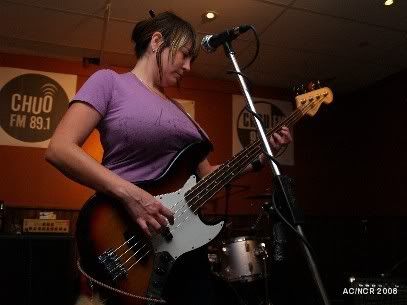 More back-to-back action!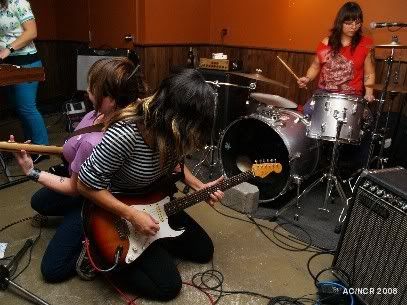 C.C. sing-sings.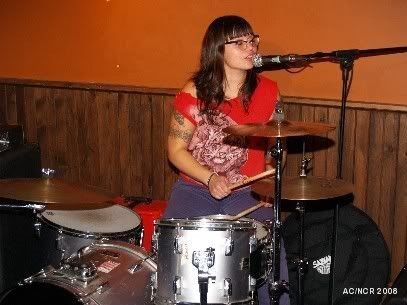 As does Megan.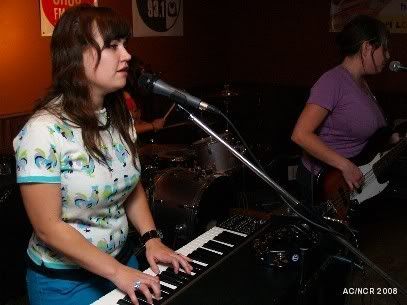 Clapping action!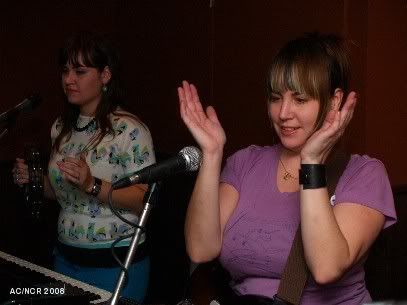 And so on.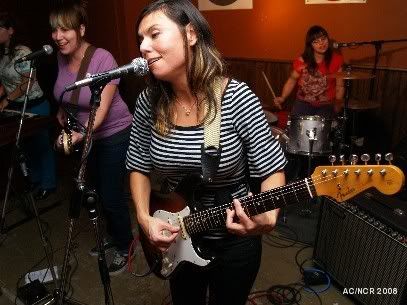 Even more back-to-back action!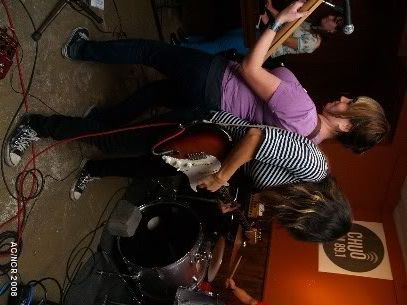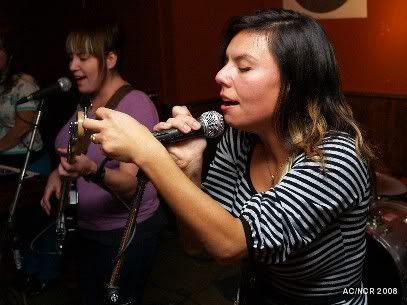 Head-to-head action!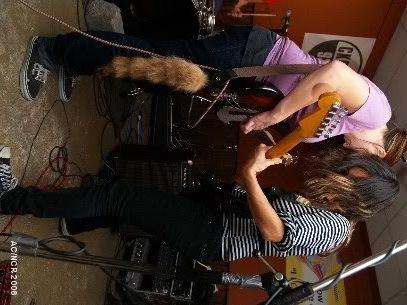 The band is now back home. They do have a trio of dates coming up in Victoria and Vancouver, so if you happen to be out on the coast you can check them out (and just for the record, they aren't actually older then I am).