When I first heard Living With Lions was coming to town, I thought "Hey great, I always did like controller.controller." Then my brain resumed working and I realizing I was thinking of Lioness. I went to the show anyway because I'd heard lots of good things about the bands on the bill anyway, and in the case of The Brights, the bands from which they sprung: The Transit and Riot Service. Had I actually caught more than a couple of songs from The Brights I would actually be in a fair position to comment. I'll just have to unfairly comment that i thought they sounded good but my photos were dull. At least there's enough for introductions ...
PJ Catsiyannis sings and plays guitar.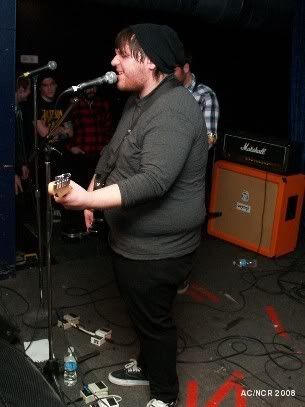 Bassist Ross.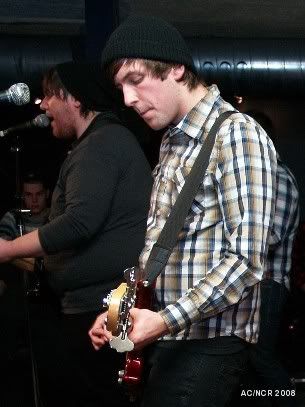 Guitarist Dane.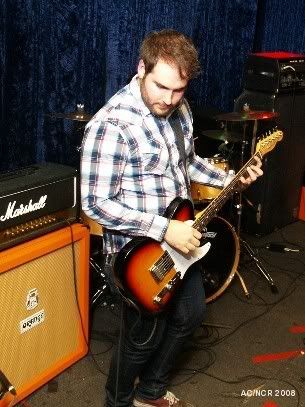 At least the photo of drummer Chris Catsiyannis is a bit better.
And now we have Detroit's Fireworks, presumably named due to the various members' proclivity to shoot up into the air. We'll just start with airborne guitarist Brett Jones. Chris Mojan is back left - and unfortunately I didn't get a single good photograph of him.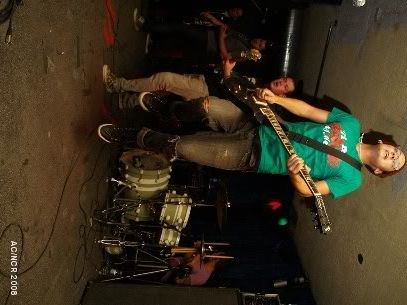 Vocalist Dave Mackinder throws some signs. , Brett Jones. Kyle O'Neil, Chris Mojan,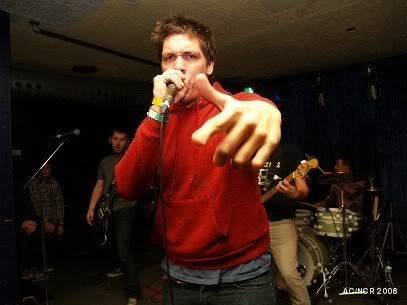 Tymm Rengers on drums.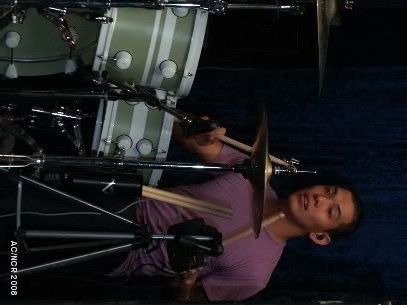 Bassist Kyle O'Neil.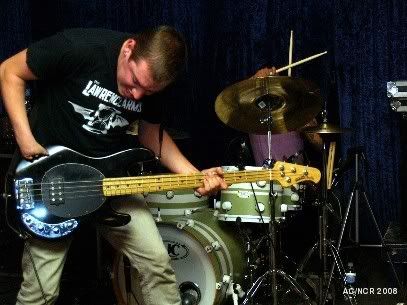 Explosive action!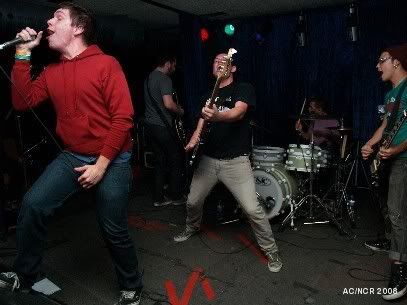 And so on!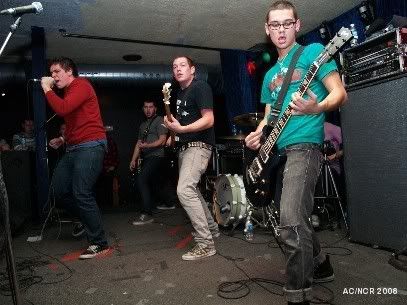 And finally: More jumping!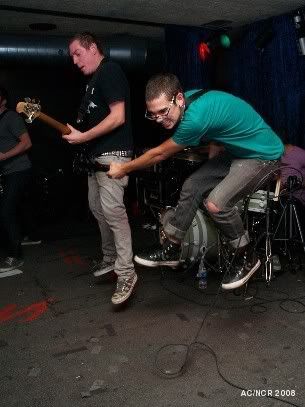 They're lively lads.