I didn't think
The Details
, former Frenetic turned folk-rocker
Malcolm Bauld
or Allumettes offshoot
Hollowtip Hearts
would rake in a big audience at Babylon, particularly on a cool Tuesday evening, and I was proved sadly correct. Pity, for the assembled bands all turned in sharp performances of various flavours. First local quartet Hollowtip Hearts - fresh off a gig at The Dominion the previous Saturday with Four'n'Giv'r - wowed the crowd with songs about lasers and moustaches, coordinated tambourining. The main singer in this combo is Christina, formerly of Les Allumettes, but everyone chips in ....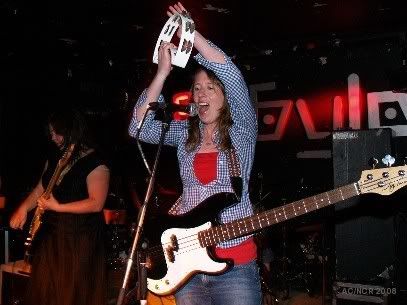 The Hollowtip Hearts - Stina B, Krystal Diamond - Babylon April 29, 2008
They were followed by Malcolm Bauld, who was in excellent form. He's been on the road for a month so he's well-practiced but hasn't yet gotten to the point where he feels his vocal cords have been sandpapered.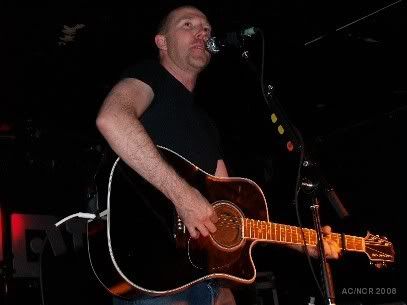 Malcolm Bauld, Babylon, April 29, 2008
He was joined on stage for his closing two songs by the rhythm section of The Details, who sound a bit like Sloan, Adorable, and Ted Leo and The Pharmacists, but a bit shinier and not as good - no slam on them, since no one's as good as Ted. They've got a taste for the anthemic in some of their tunes (most notably, err,
National Anthem
) and I could imagine them becoming much bigger.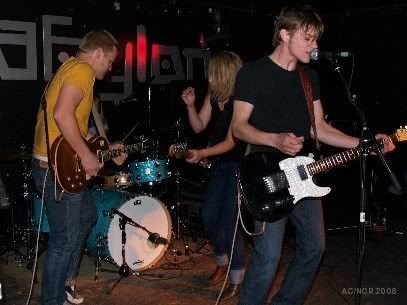 It all hit the spot.