Jay Reatard shows apparently have a reputation for swiftly devolving into chaos; Ottawa's show got pretty wild, with the audience moshing and surfing with abandon to the smash hits from his latest,
Blood Visions
, but there wasn't much excitement during the show itself, unless you count bassist Stephen Pope having to run off to grab a replacement bass head mid-show. Reatard took a few liberties with the setlist (
pictured here
) while he was off trying to hunt up Tom Kitsos from CPC Gangbangs, first working through a metronomic riff, then declaring "Let's do one without him!" And so he did, for a handful of tunes. It was pretty brief and very energetic.
That Jay Reatard.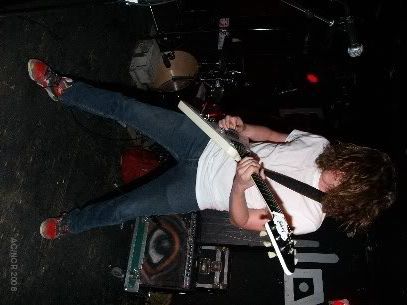 Rock!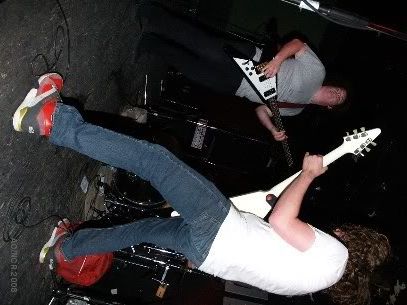 His Holiness, Stephen Pope.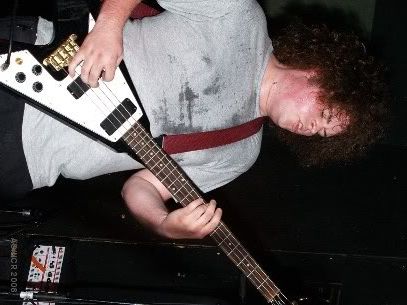 His fogginess, Billy Hayes.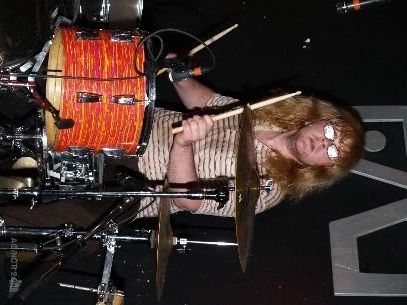 Reatarded action!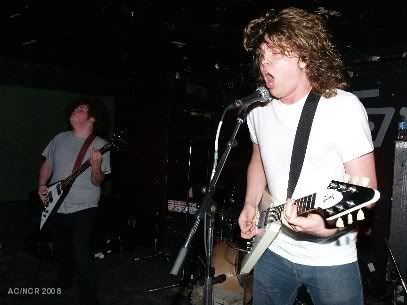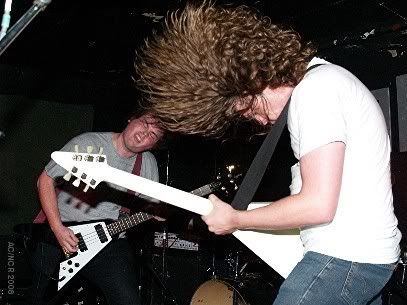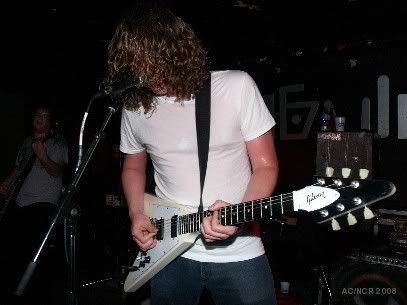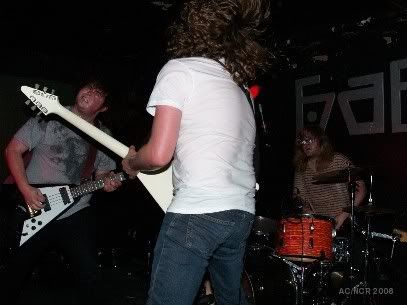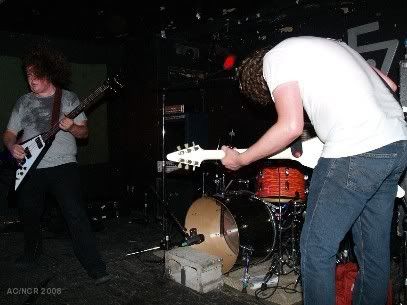 And one last crowd-surf before things come to a crashing halt.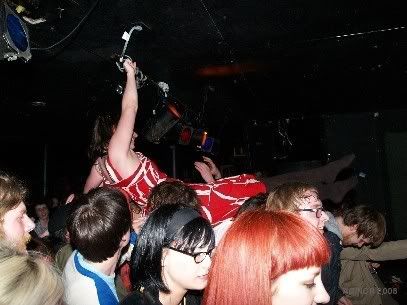 Then they went to Toronto
and all hell broke loose
.