As I mentioned earlier,
Electronic & Western
are a mysterious off shoot of the Art Burn Project. I don't know much about The ABP, but if I have things straight, the chap with the banjo in the first picture is Derek Atkinson and the guitarist is Bradley Sheffield. About everything else I know nothing - story of my life, really ...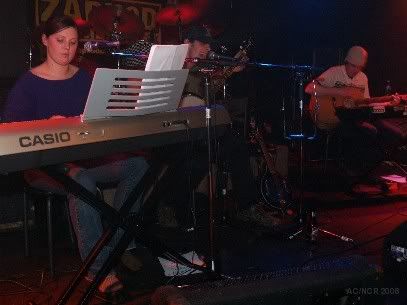 Mandolin mania!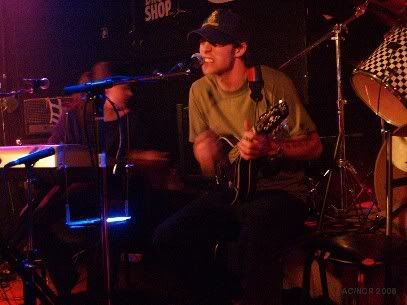 These low light pics turned out pretty nice, and I didn't even have my fast lens.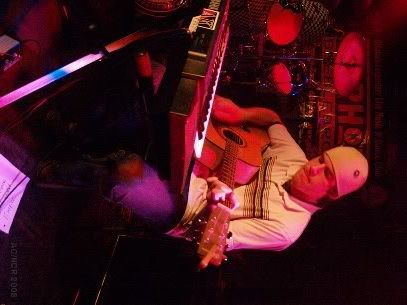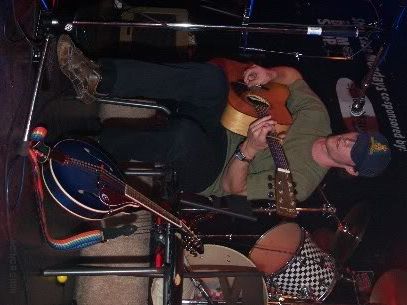 I chatted briefly with the Casio player and totally forgot to get her name. Me dumb, it late.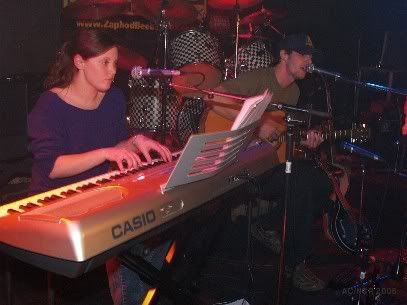 A banjo in his hands, a drum machine at his feet.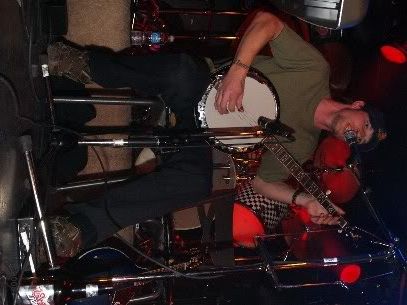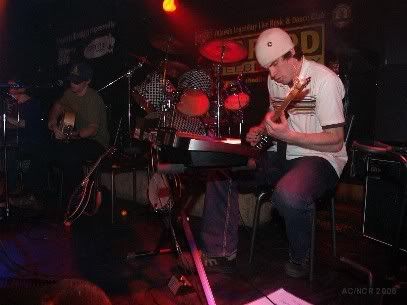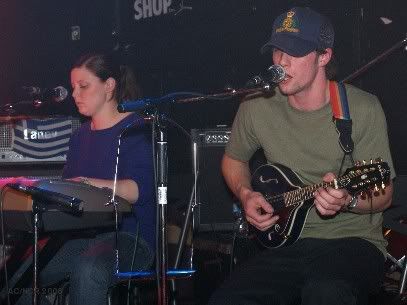 Special guest action!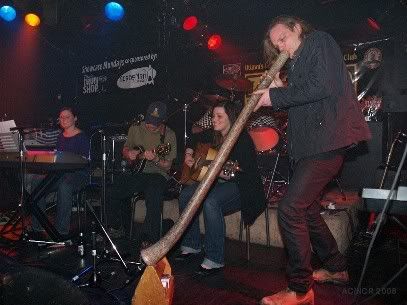 Slo Tom asked if they wanted to do another number and Derek took a solo spin. The set had a few rough patches, but otherwise was an interesting attempt to combine folk and electronica. I could see them on a bill with The Fembots.