Kelley Stoltz's opening set for The Dirtbombs went off really well. I did kind of wonder how he hooked up with the other band for a tour, since one hails from Detroit and the other from San Francisco and their music isn't hugely similar. Now if it had been a tour with Outrageous Cherry, I could totally understand ... it turns out The Dirtbombs Ben Blackwell has worked for Stoltz, so there's at least one connection.
Kelley Stoltz starts off the band's first "jammy piano number" at the keys.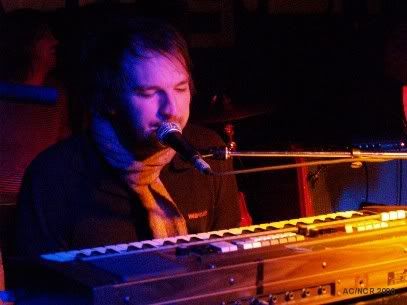 He soon switched places with Mark Nelson (at right in the photo below). Jamin Barton plays saxophone at left. He also handled the theremin (which is just tucked out of view behind him) and xylophone.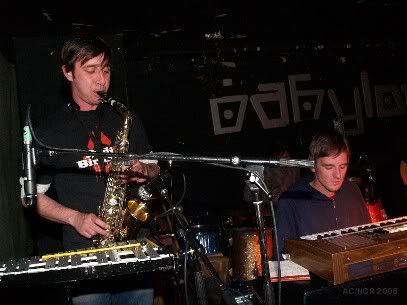 Guitarist Sean Coleman and bassist Kevin Ink both contributed to Stoltz's latest album,
Circular Sounds
and earlier efforts. Ink and Barton also play old-timey music - musical saw! - in the
Ramshackle Romeos
.
And last but not least, another Stoltz collaborator, The Legendary James Kim, who also performed in the recently disbanded Court and Spark.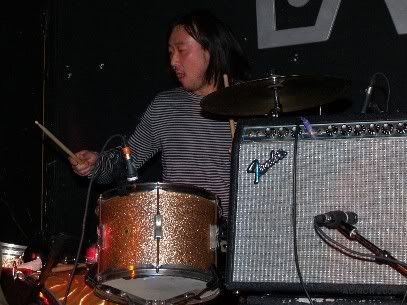 Singalong action!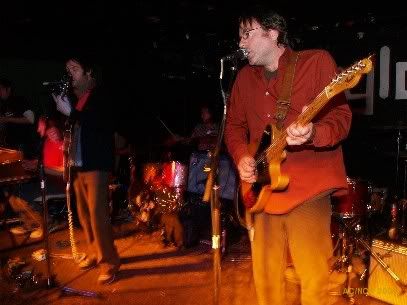 More Stoltz!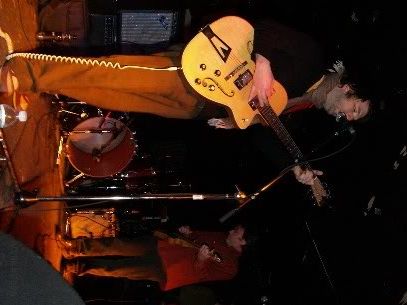 Ko Shih snaps.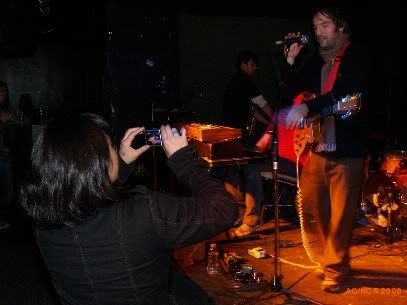 And so on!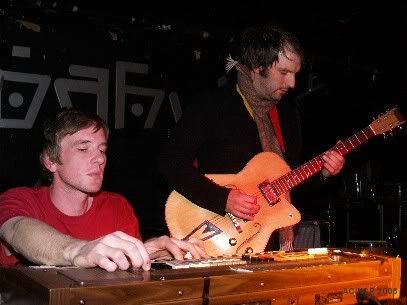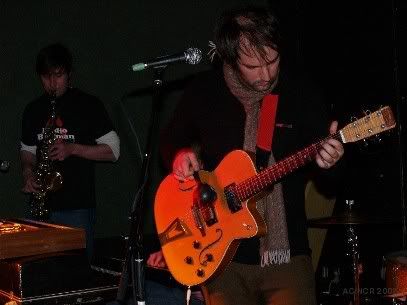 "They told us you were a tough audience."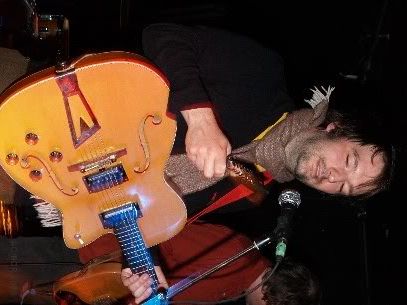 And some extra guest action from Pat Pantano.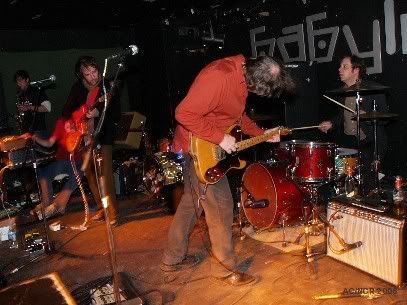 Certainly a band for fans of Gris Gris, Outrageous Cherry and the like to check out.