The Dirtbombs' first Ottawa show, on the Birdman Stage at the 2003 Ottawa Bluesfest was awesome - there's nothing like seeing a band you revere put on a killer show for the first time. I still revere The Dirtbombs. Even though they're justly credited as one of the cornerstones of Detroit's garage rock revival, they've always been willing to stretch out, encompassing krautrock, psych, Memphis rock, soul and a whole big bag of whatever else they come across. The band's lineup has been pretty steady for the last two years (the only switch since that first show has been the substitution of Troy Gregory for Jim Diamond on bass). Maybe that's why they's been sounding so tight - well, except when everything went crazy at the end.
Ko looks over there, as she often does.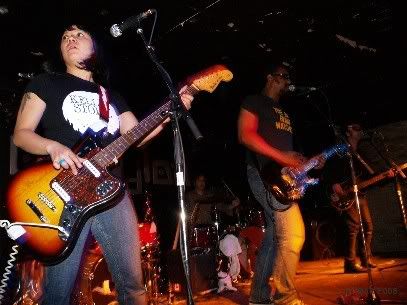 Is Ben really a college man? Is he looking at the same thing as Ko?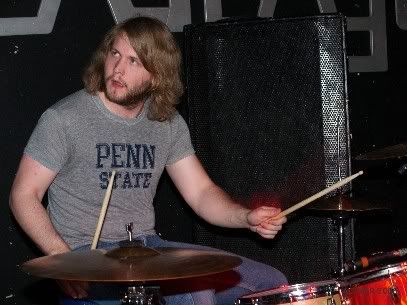 Yes, he is.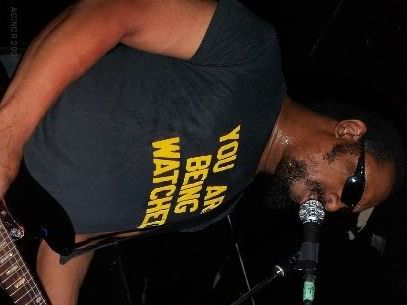 Those drummers getting sweaty.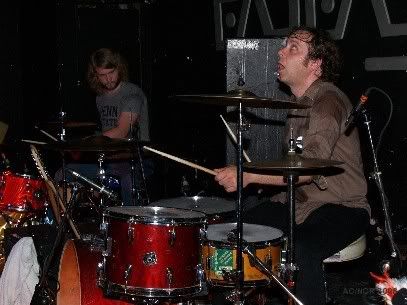 Troy makes a point. I forget about what.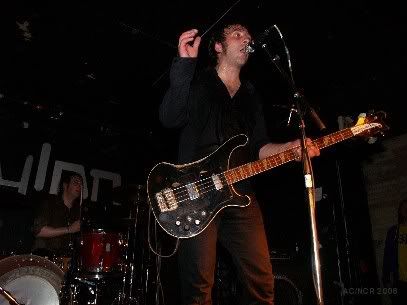 Ko and that new (to me) Jaguar. She's still the mistress of fuzz, though.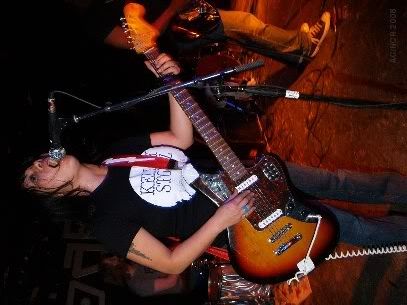 Fist-pumping action!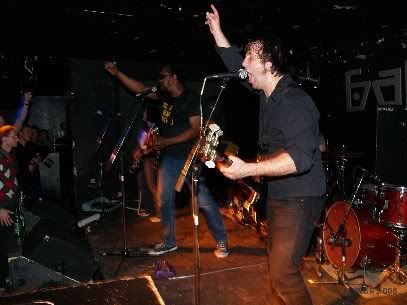 Troy is always thinking, that's why.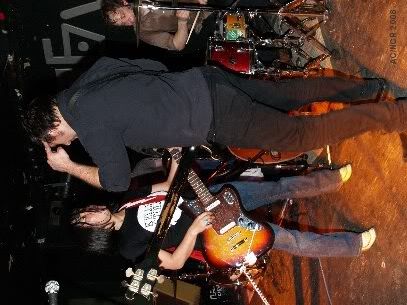 Cavorting among the scattered tickets.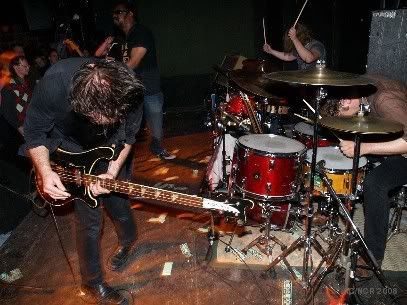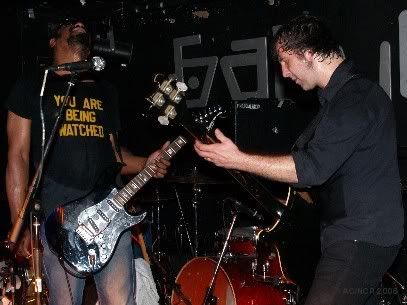 More Pantano and more sweat.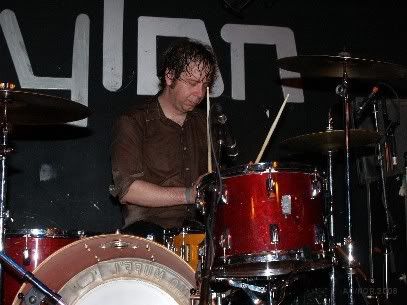 Whammy action!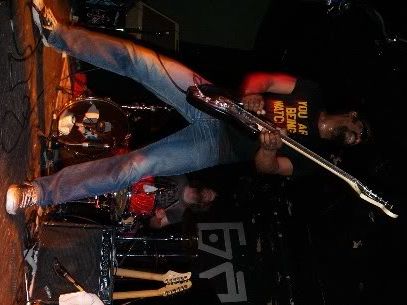 Collins, shortly before jamming his guitar into the ceiling.
Please note that Blackwell is wearing not one but two drums over his head. He's like one of those Russian dolls.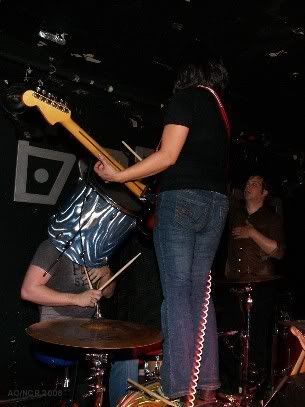 The ol' switcheroo!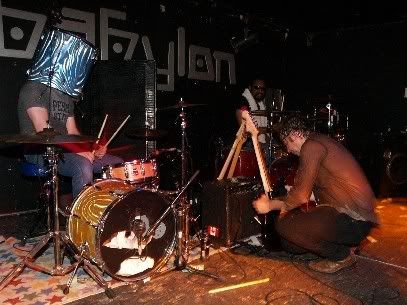 Ben Blackwell wants you to dance! Or else you'll disappoint his imaginary twin sisters who flew in just for this show.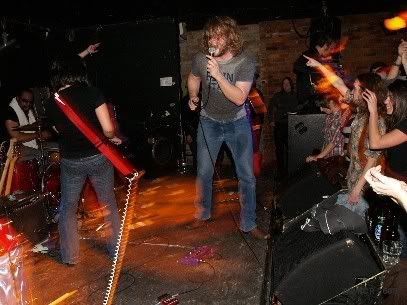 The end!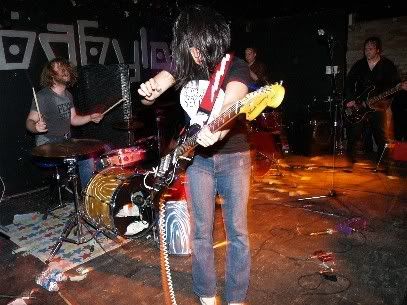 As excellent as always - and this time all of Mick's gear worked!