Montreal's produced more than its fair share of sleazy trash rock bands, so the emergence of CPC Gangbangs is no surprise (barring Tom Kitsos, who did time in stoner rock combo Grime): Les Sexareenos, Spaceshits, Daylight Lovers; their rap sheet is long and distinguished.
To start things off Roy Vucino donned a red jacket and leather vest - that's gonna get sweaty, I thought, and so it proved to be ...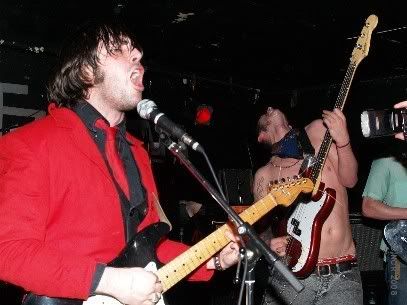 Choyce and Ricardo (not Tom as I originally said).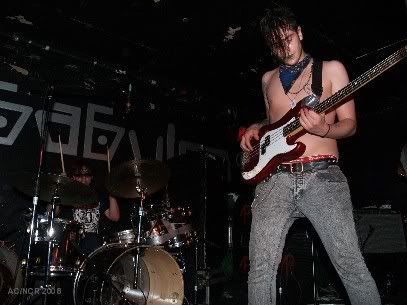 Paul Spence, the man formerly known as Lyle Sheraton.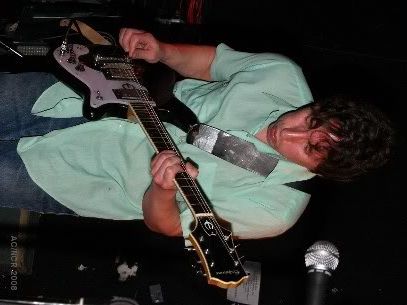 Front line action!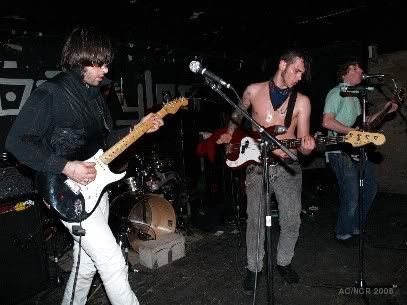 Hair-flinging action!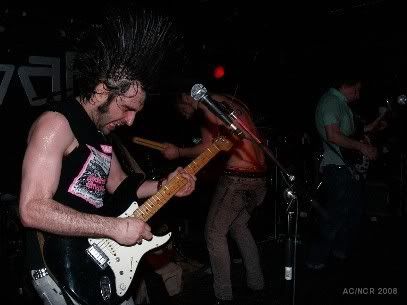 The ever popular beer bottle slide!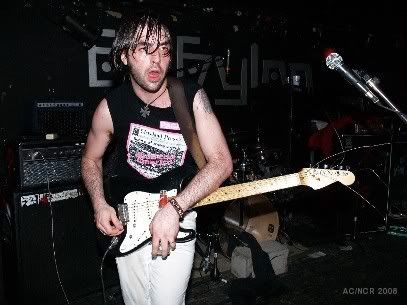 Spence sings one.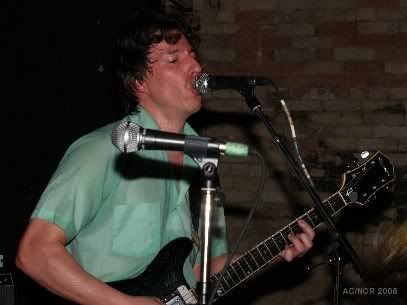 Look over there action!
Ricardo (still not Tom as I originally said) goes down. Members of the audience (90% of whom seem to be in bands) were starting to inch onto the stage ....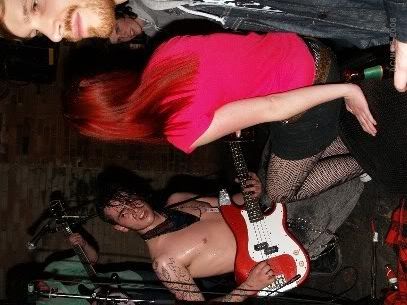 Fortunately they decided to give him back.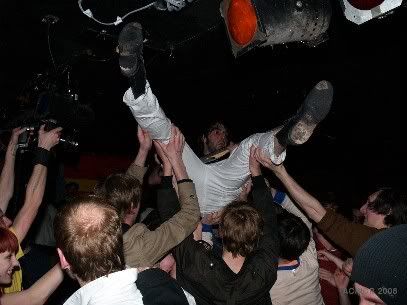 No bottle, so the PA system will have to do.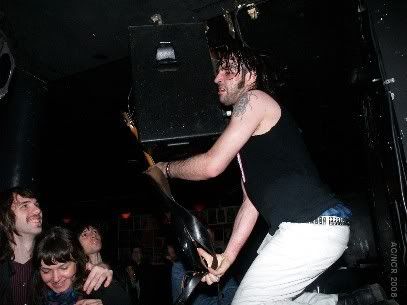 The end!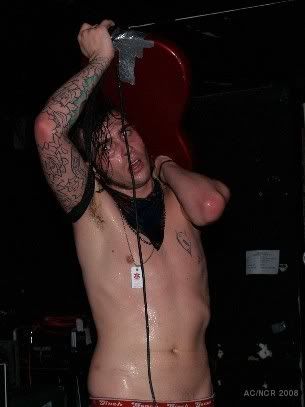 A real killer show that the audience went bananas for. And as I said earlier, I liked them more than headliner Jay Reatard.