It's a Monday, and a little bird tells me that my camera, or a reasonable facsimile, may be returned to be in the near future. Yay! I'm working late seven days straight, so it's not going to be doing me much good (though I do have faint hopes of catching the last fleeting moments of the Rock'n'Roll Pizza Party at Baylon this Thursday so I can see one or more of
Gunsmoke
,
Sedatives
and
The White Wires
). As for tonight, you can catch
The Imports
,
The Sunshine Project
and
The Epilogue
at the Bytown Tavern. Until then, here's yet more archival rubbish to tide you over. The Mystery Girls at Mavericks in August 2004.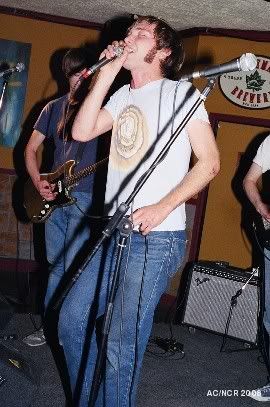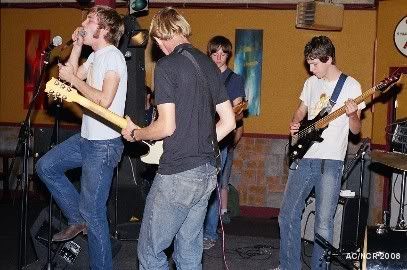 As I said way back when, they didn't make a great impression sandwiched between BBQ and Weapons of Mass Seduction. Last I heard of them was a 7-inch in 2005. The only member I've been able to track down (granted, I didn't look too hard) is Matt, who performs occasionally in company with the incongruously fragile Montreal folkie
Laura Borealis
.