It seems kind of slow around this time of year, but perhaps that's because the promo people are on vacation, along with most of my brain. There was a couple of shows I would have mentioned on Thursday and Friday I would have mentioned if I hadn't forgotten about them (that is, Brock Zeman at Irene's) or if I'd known about them in the first place (Evil Farm Children, among others, at Mavericks). Tonight
RadioDazed
play their last show - one of the twins is bound for the West Coast - along with
Garaga
and
Hotfix
at Babylon. Sunday you can check out
BlackShips
,
Barn Burner
and
BOAR
at End Hits. And now to dress up this barebones post, here's a couple of pictures of
The Willowz
performing at Babylon a couple of years ago.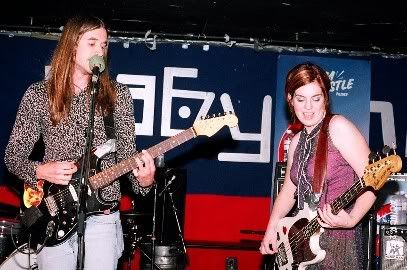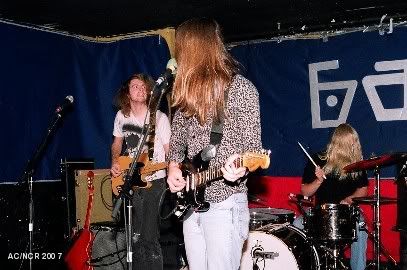 The band got a lot of props for their latest album
Chautauqua
(released in March 2007) and is embarking on a tour of France in February.