They great photographic drought continues, so here's a photo of two-thirds of Get Hustle performing their agit-rock at Babylon in November 2005.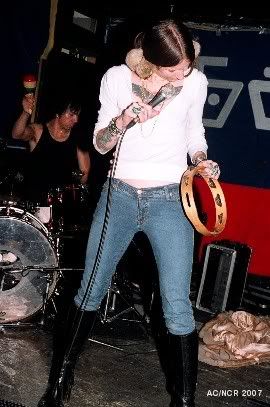 That was about the time the released
Rolling In The Ruins
- time for something new and a return visit from the Portland combo, yes?
Show reminder: The Stabby Dancers and Gagner play Zaphod Beeblebrox ... judging from their Myspace tracks it should be an interesting show for fans of scuzzed-up fringe pop music.