Friday the penultimate Rock'n'Roll Pizza Party at Babylon hosts Haligonian shoegazers
Sleepless Nights
, Flecton Bigsky - that's him below at an earlier Babylon show - and
Psychic Hotline
. Cafe DeKcuf has
Never Perfect
,
Breaking Sundown
,
Sirens and Serenades
, Arsonist and
Bastard Maker
.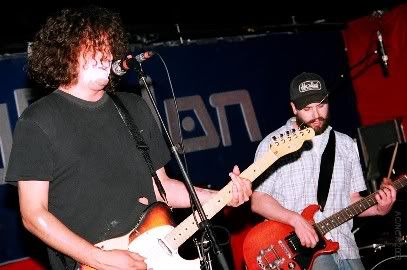 On Friday Irene's gets rocked to its very foundation with a performance by
Maximum RNR
and
Muffler Crunch
, shown below raising hell at an earlier gig at that very same venue. Meanwhile, down in End Hits' basement you can catch
A Common Misconception
,
Stoic Kid
and Gen Lacroix.
The Ethics
bring their hazy pop to The Rainbow (after The Coggs' regular early slot) alongside
Andrea Simms-Karp
.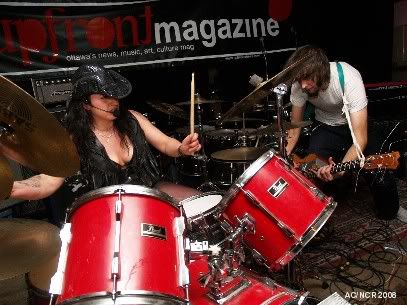 You can also see
The Confessional
at The Capital Tavern, which features musical accompaniment from accordionist
Marie-Josee Houle
for its Jan. 23-Feb. 2 run.