Last Thursday marked the fourth time I've seen Priestess; as frequent showgoer Motorcycle Mike observed "They're always amazing." The large and boozy crowd dug them, as always ... or almost always. I remember a pair of twits at the Motorhead show whining about how they sucked - 10 years from now I bet the same two idiots will be saying "Yeah, I saw them back when they opened for Motorhead, before they got big."
Kicking things off with a little machinegun guitar rock.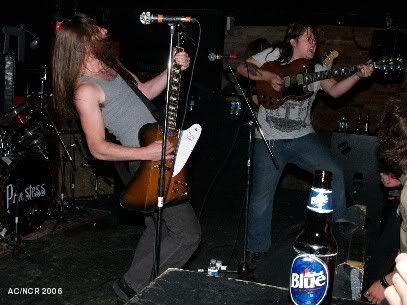 Vince Nudo accelerates.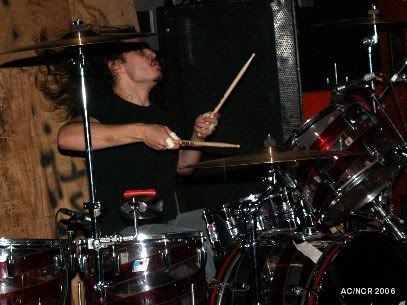 Dan Watchorn rocks the Firebird.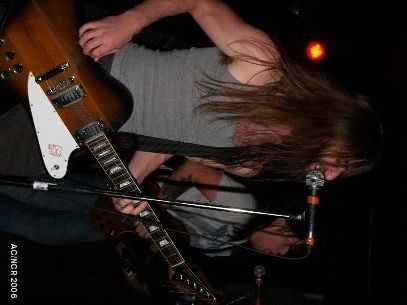 Drum solo!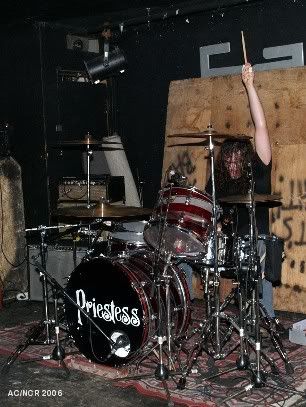 Some serious hair-shaking from Mike Dyball.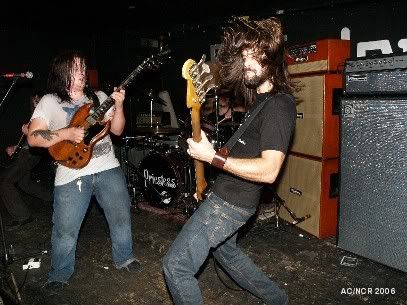 Mike on the mic.
And rocking on out.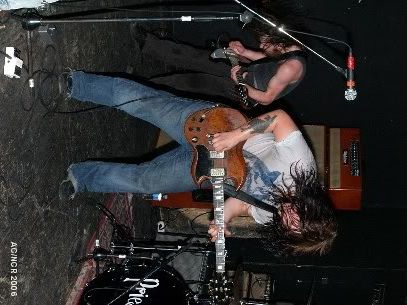 Their dedicated Ottawa fans got a killer show, as usual.
Show reminder: There's a double helping of Ladyfest action, starting at End Hits with Les Allumettes, Ennuie, Bleeding Heart, and continuing at Club SAW with Barmitzvah Brothers, Kickers, Bad Flirt, Spacecan and Captain Foxy. Over at Zaphod Beeblebrox, you can see Canadian indie music supergroup Memphis, (featuring Stars' Torquil Campbell, Metric's James Shaw and Sam Roberts drummer Josh Trager). The Fully Down launch their tour at Babylon with help from The Second Glance, For The Mathematics and Bill Furious.