The Field Register (not The Field Registry, as I seem to want to call them) hail from Montreal. Listening to their music on record put me in mind of some of Magnog's more melancholy moments, with occasional bursts of distortion. A few years back they would have had a record on Kranky. Jeannot Boudreau: guitar, vocals
Here's most of the band - the man at the microphone is Kees Dekker.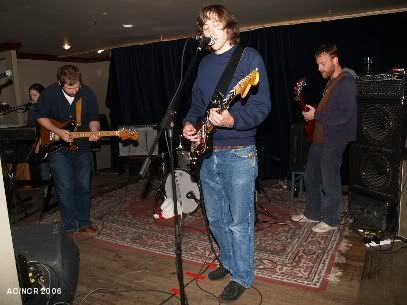 Jeannot Boudreau, exactly as pictured.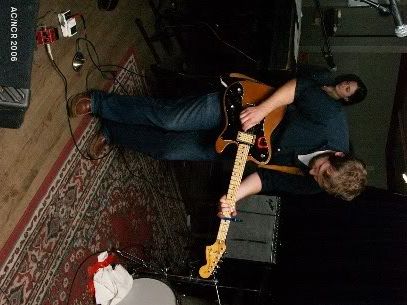 Dave MacLeod on grimacing bass and Gilles Castilloux on stick-waving drums.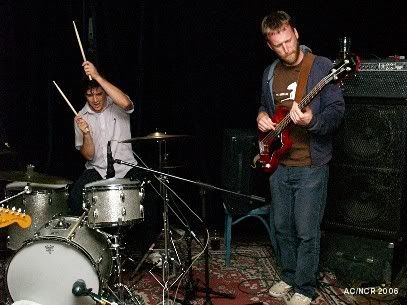 Rebecca Silverberg on keys ... she was tucked away on the right behind a table and some other junk which is why this picture is a little lacking, composition wise.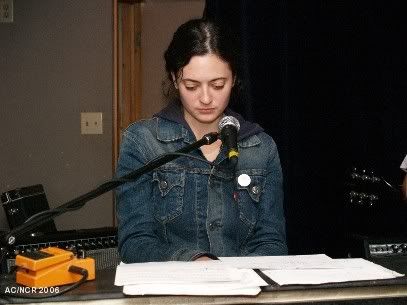 Gilles played most of the drums, but he did switch places with Jeannot to sing and play guitar.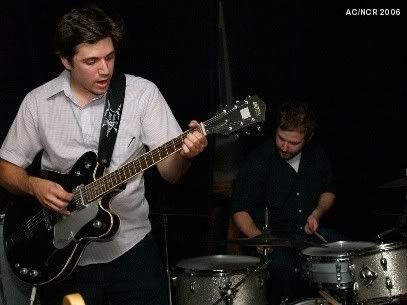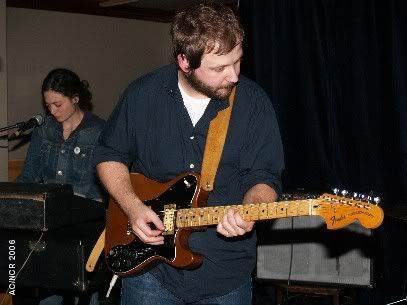 Dave gets some microphone time.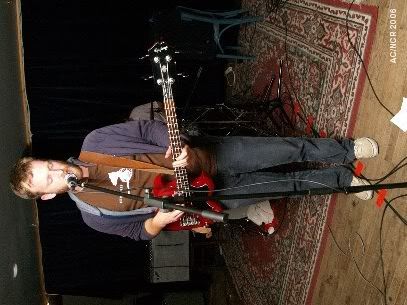 Pastoral action!
Feedback action! (With way too much flash - I must have covered the sensor by accident or something.)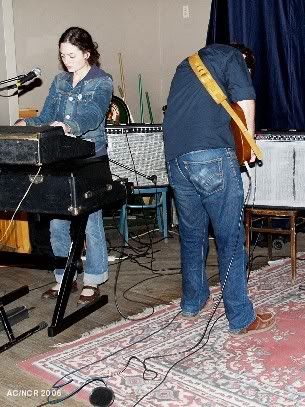 They'll be playing with the Acorn in Montreal Sept. 16; undoubtedly a good match.