There was too damn much stuff to see Saturday night. My first show of the night was The Solid Senders and Reverb Syndicate at Zaphod's. The Senders keep on getting sharper and sharper, plus Mark has a square guitar now, for the extra Bo Diddley-ness their music demands.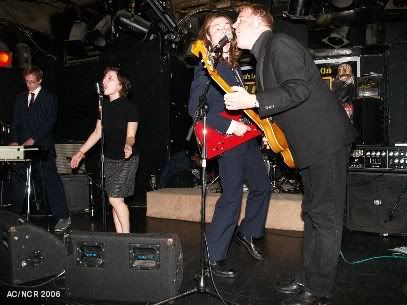 Next up, the surfy sounds (and go-go dancers) of the Reverb Syndicate.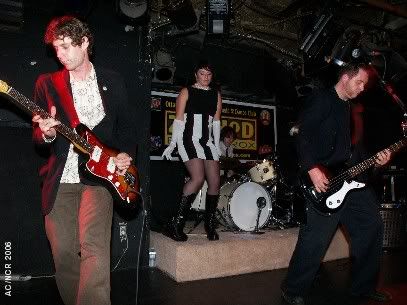 I split early because I figured I'd either head over to Irene's or Babylon. I decided to check out Nashville Pussy and Priestess (I assumed I'd get there too late for Rye Coalition, and I was right). As always Priestess rocked out with amazing puissance.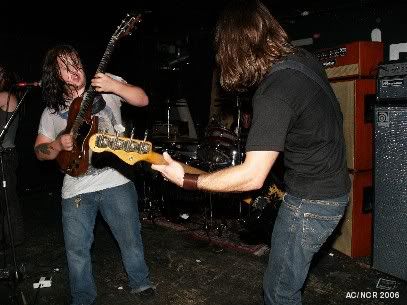 I can't say I'm a big fan of Nashville Pussy, at least in record form, but they followed Priestess with considerable vigour - and the audience certainly went nuts.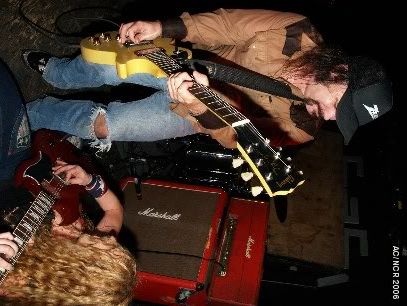 A fun-filled evening. I just hope a chance to see Casey Comeau and Co. will arrive in the near future.