I was starting to feel pretty wretched by the time The Hellbros were getting ready to finish things off last Saturday. But as is often the case I began to feel a bit more chipper once then amps went up to 11. I like the way this show went musically, with the rock'n'roll getting heavier and rockier as the night progressed. They didn't take things too seriously either and there was a good vibe between the band and the audience. A most enjoyable capper.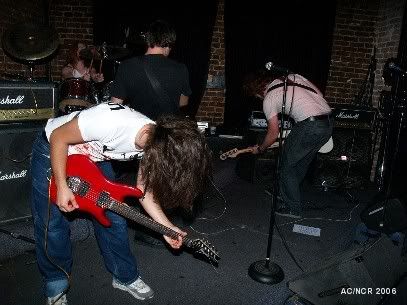 Stabatron. I didn't noticed any stabbing occurring at this show. That's one nasty case of pinkeye, by the way.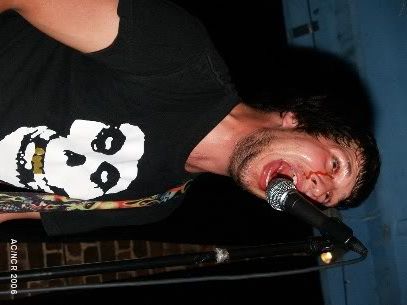 Bassist Killbot. You can tell because his bass has "Killbot" written on it.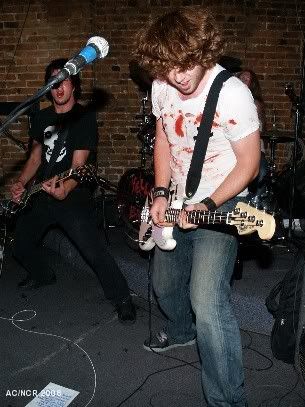 Count Rockulla on drums ... didn't he once have a breakfast cereal?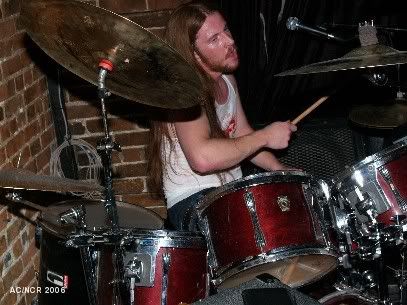 Finally, Nightwolf on Joe Satriani signature Ibanez.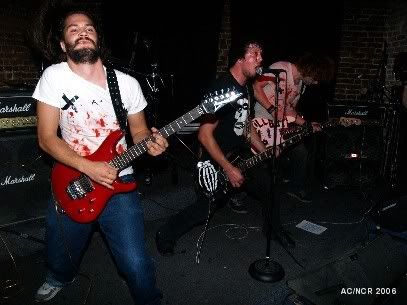 "This song is about testicle problems."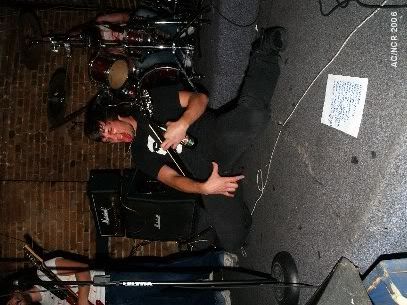 Riser action!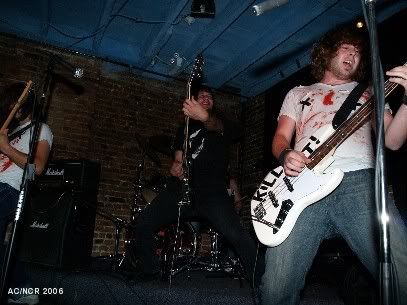 Rock action!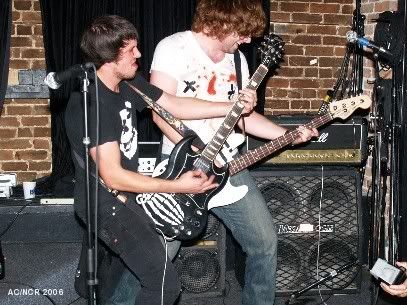 Back to back action! What is this, 1987?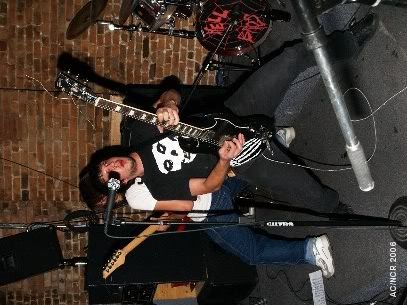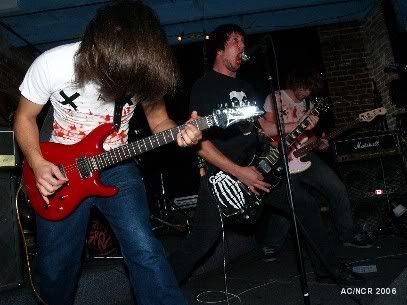 As the show progressed they made attempts to get their pal Mike to "get out his costume". Mike declined at first - "F@#$ you all!!! Ahahahaha!" were his precise words I believe - but he did in fact break out his cape, Spiderman underoos and lightsabre.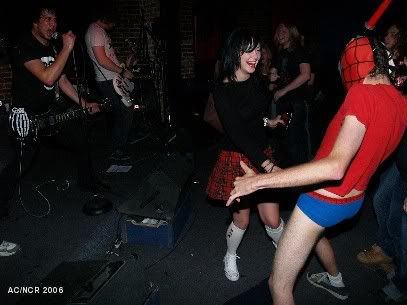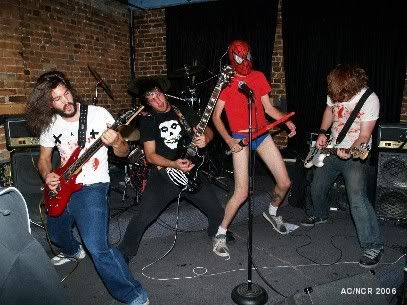 Now there's something you don't see every day.