I got to Barrymore's around midnight. By then the openers - The Empiricals and The London Barvinok Dance Ensemble - had come and gone and Ukrainia was on their fourth or fifth song. It was a large and rambunctious crowd. There had been some drinking (of course!) and some dancing, and the room was starting to feel a bit like it had when Gogol Bordello rolled through town, if not at quite the same pitch.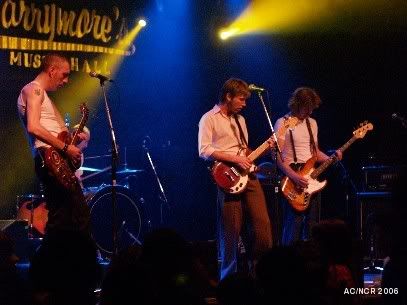 Damian emotes.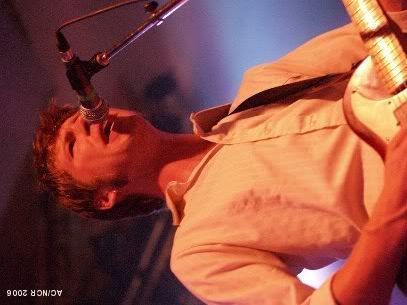 As usual Tom Werbowetski was on drums and dodgy translation.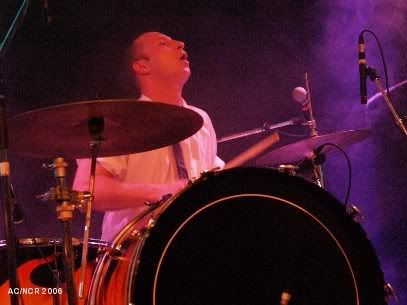 Dave Martindale and some strategic merch placement.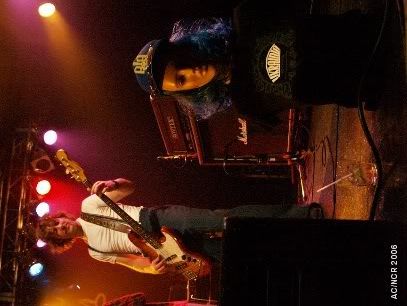 Paul "Yogi" Granger shows off some moves.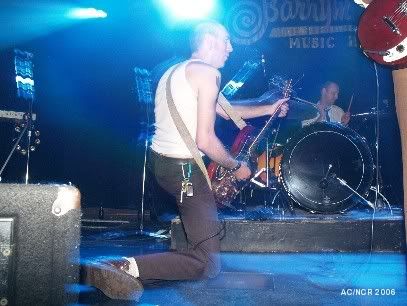 The band had help on their second album from the Empiricals/Hi Lo Trons axis, among others. You can see Michael John Dubue and Mike Schultz at back.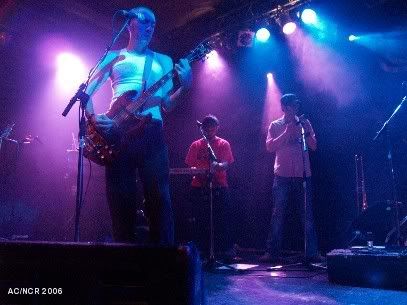 Mike and Philip Bova.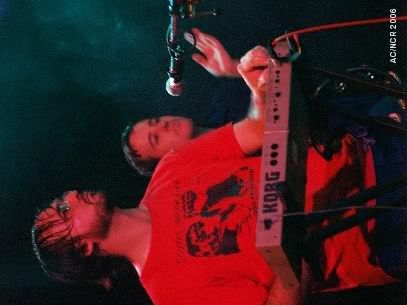 Ukrainian action.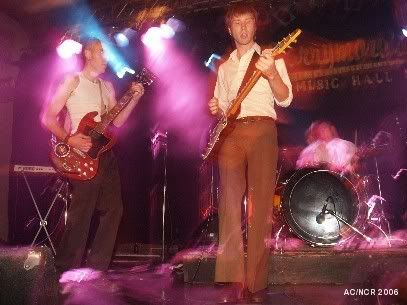 Yogi and some pretty colours.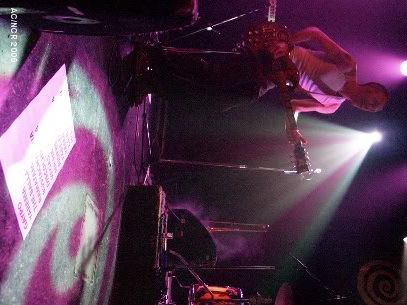 Several audience members came on stage to help out on the singing and stomping.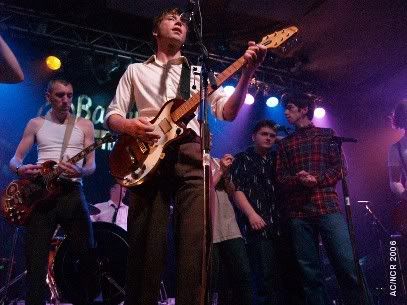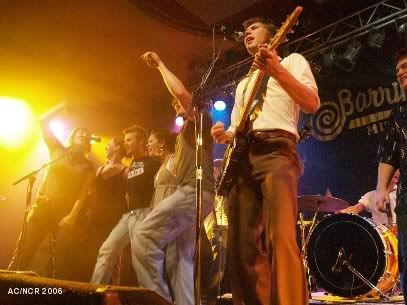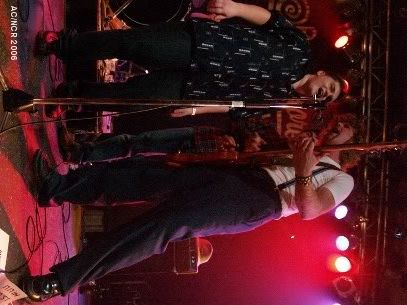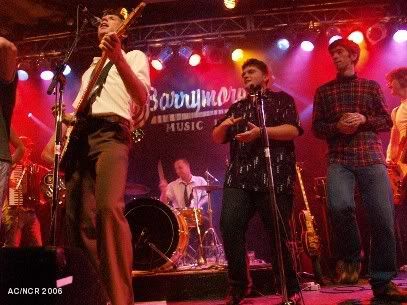 For the encore, which lasted a good half hour, the lights were turned on the dance floor and the audience had a chance to strut their stuff as the band played faster and faster.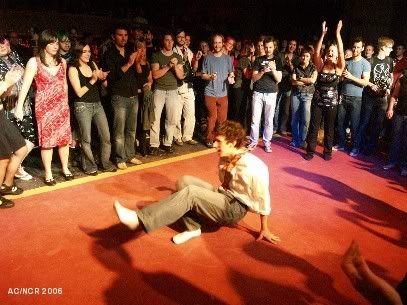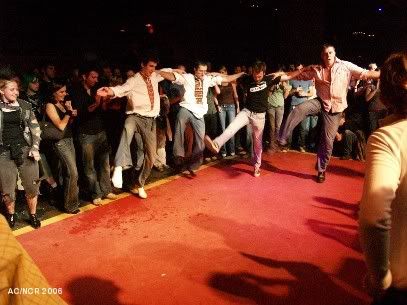 Like much good folk dancing, it's also an excuse to swing good-looking women about.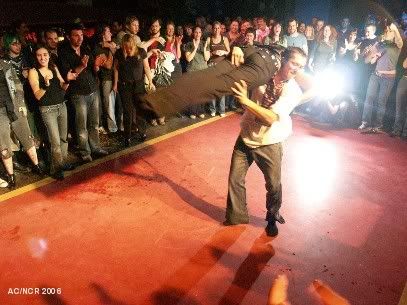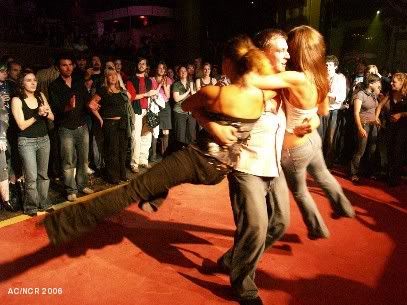 One crazy night. As I was heading down the stairs I heard one of the security staff complaining "It's the same damn thing every night!" Er, really?