Big, hairy, detuned southern rock is the order of the day when
Diablo Red
comes through your town. I believe I said they'd fit in well with the Small Stone label bands. In retrospect I'd say they're on the growlier, less stoned side, so toss a little Pantera and Down into that comparison for taste. Anyway, these guys sound just like their pictures, so here goes.
Robert Ulysses Simon Hare and the mandatory Gibson SG.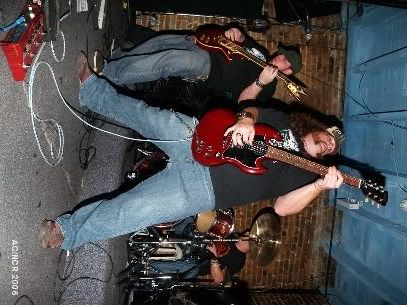 Billy Diablo on flaming guitar.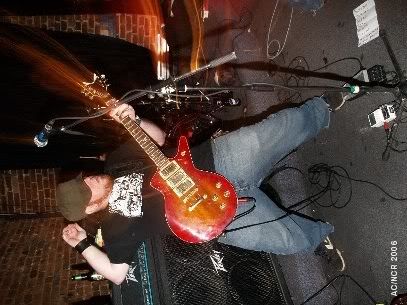 Paul Mancuso on the low end.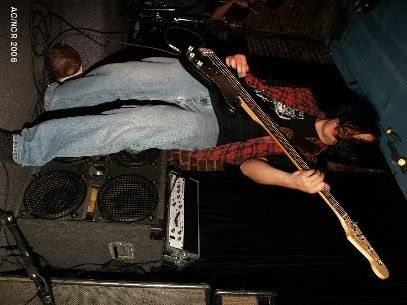 Putting their best foot forward ...
Rock action! With generally obscured drummer Brett Savory at left.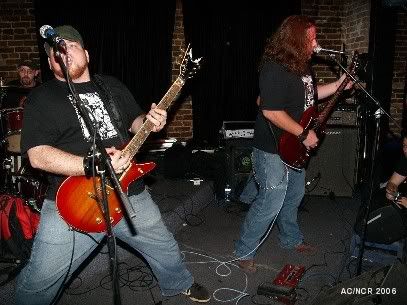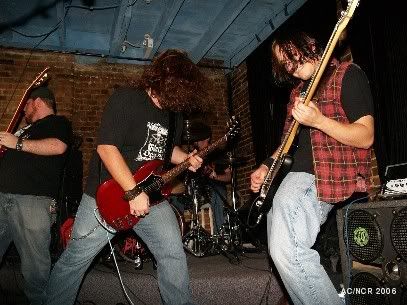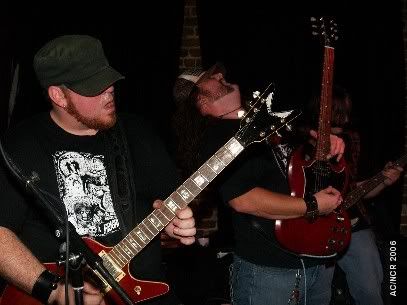 More big riffin' from Billy.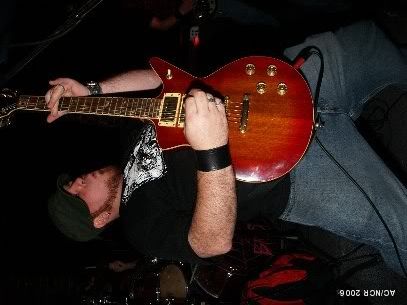 Some riser standing from Paul.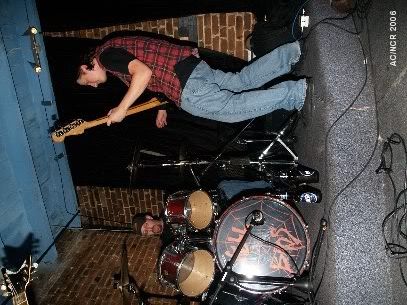 They ended things with a ZZ Top cover. Billy sang: "I'm just looking for some tush."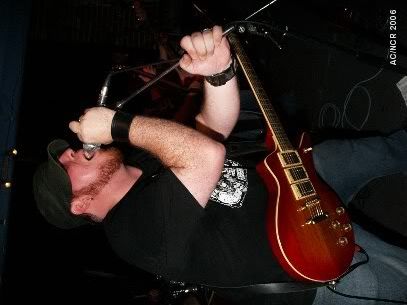 A lot of chug for the buck. They'd do great on the same stage as Iron Giant.