The Fucking Machines followed the Double Pumpers with their hardcore attack. As with their
first show
at Babylon, I had to fight the temptation to render all the pictures in black and white. But I didn't.
This show was notable for the return of David Jackson; now balder and better educated.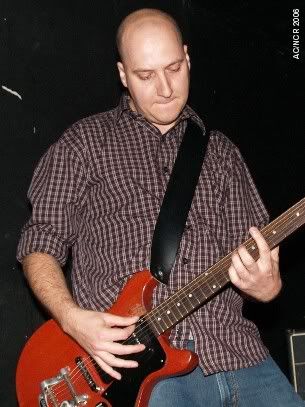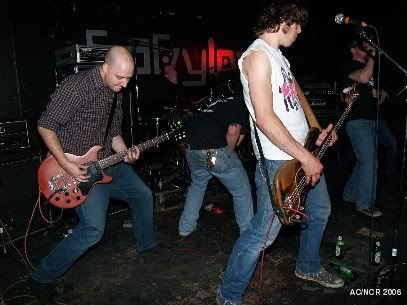 Despite appearances, Johnny Nash is not preparing to whack his bass guitar (actually, his Long Timer mate Rene LeClair's) with a tiny arm.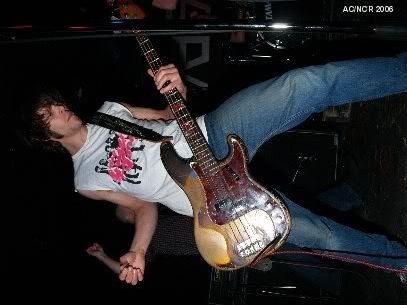 It's black shirts and blue jeans all round - well, mostly.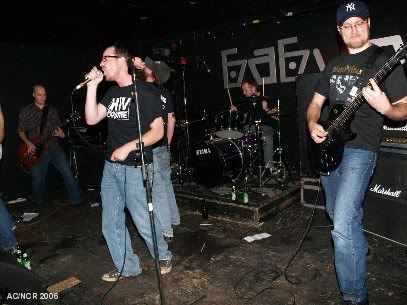 Dual vocal action!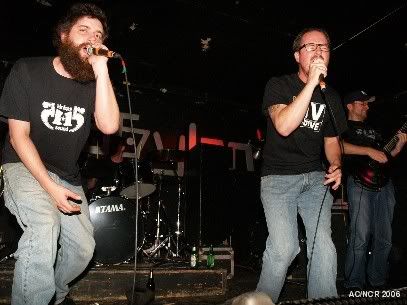 John Sproull must have left his T-shirt logo at home.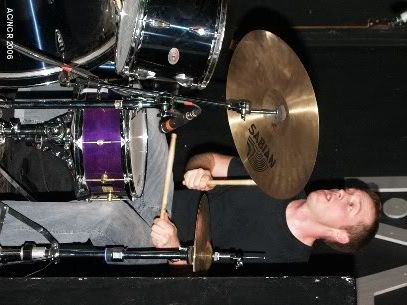 In your face action!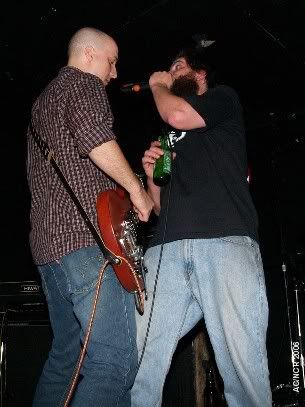 I'm really not sure what's going on here.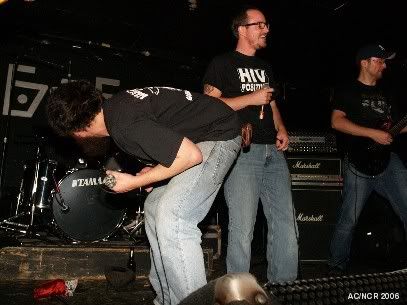 You can catch them in one month when they perform with Bionic and Tokyosexwhale at The Dominion Tavern.