Lots of stuff to do this Saturday. I'm hoping work doesn't keep me to late and I can make it out to Irene's to see The Field Registry, Poorfolk and The Soiree, at least in part. Here's a picture of Poorfolk from their show at The Rainbow in June with F!ght F!ght F!ght and Books on Books.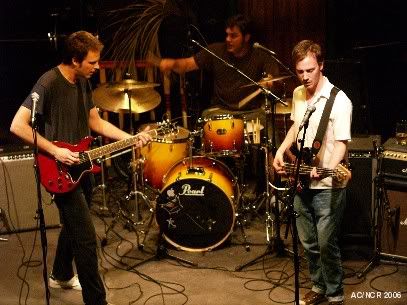 Also delighting audiences this eve:
The Casualties
,
The Wednesday Night Heroes
and
The Rookers
perform at Babylon;
Kayo Dot
perform at End Hits. They'll be joined by Moth, which features refugees from Akisakilla and If Then Do. Todd Rundgren performs at the Capital Music Hall.