... As Link might say. I zipped off to Zaphod's to see
The Solid Senders
(for the second time - first was at the Birdman Sound 15th anniversary party). It was more throaty R&B in the pattern of early Them, Shadows of Knight and more modern outfits like The Headcoatees.
Granted, Marie Pop doesn't look much like Van Morrison.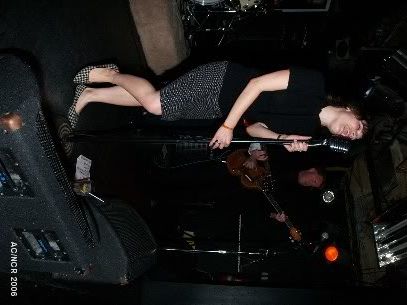 Eric keeps up the Senders' snappy dress code.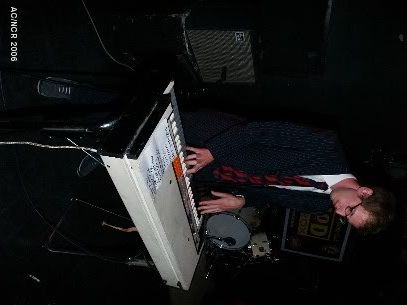 You can tell from Jake's expression he'll have none of this undignified kicking and shaking. And that he has a new rectangular Bo Diddley signature model Gretsch.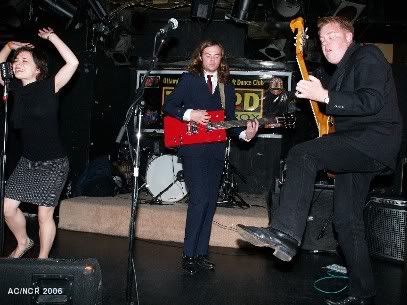 Yeah, right!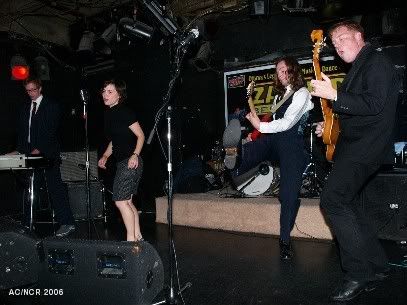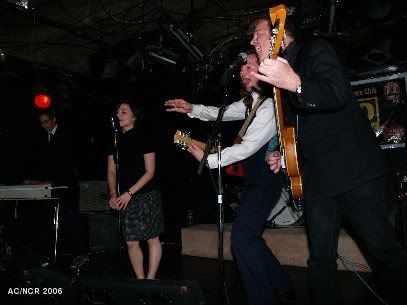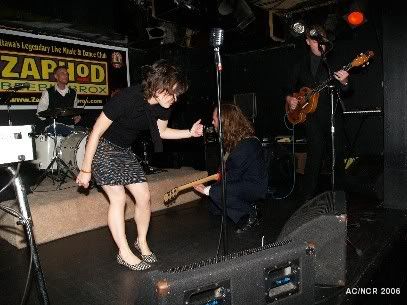 The psychedelic psounds of the Psolid Psenders! Or perhaps not.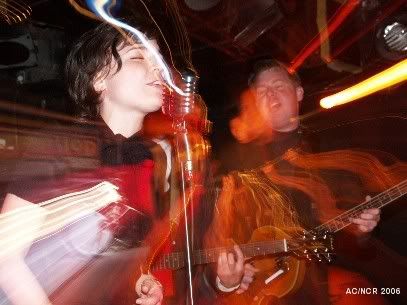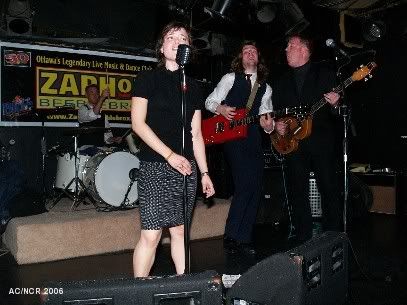 It's all about the old-style microphone and Farfisa.
The whole lot!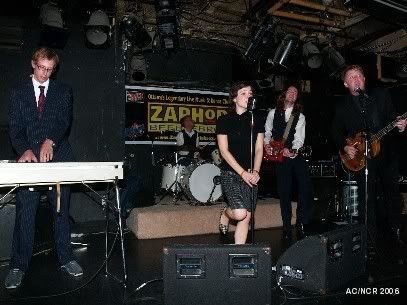 As good as ever; Jake's jokes may need some work though.
Show reminder: Islands, Malajube and Unireverse perform Capital Music Hall; despite rumours of a venue shift, it does seem to still be at the Hall.