What ... we ... have here ... is a failiyuh to
communicate
. There was some minor confusion over whether the
Islands
show at Capital Music Hall had been moved (it hadn't, but the rumour definitely was about). I was even tempted to zip over to Babylon to see if they had in fact moved, but decided to hell with it and walked off to George St. I got there expecting to see
The Unireverse
on stage, only to hear some kind of acoustic singer-songwriter stuff. No, The Unireverse haven't traded in their Moogs for Martins and Taylors. So who's that on stage?
Answer:
Stephen St. Pierre
, with Takamine.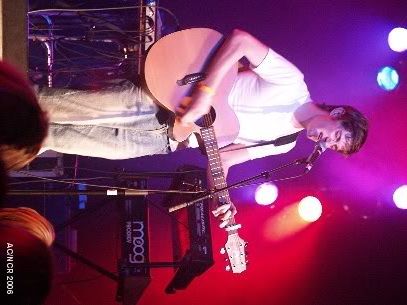 Unfortunately, Malajube couldn't make it - Unireverse went on second.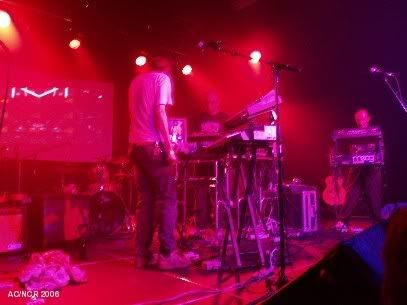 Islands took the stage about 10 p.m., played for an hour, did a three song encore.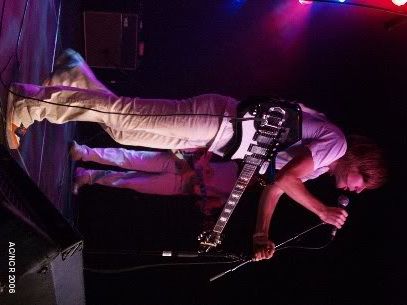 Good show, perhaps a bit more sedate than their Babylon show. This was my first time in the Capital Music Hall's new digs. Seems pretty nice, and I thought the sound was very good.