Fractal Pattern
kicked out the instrumental rock with a couple of manic guitarists and a French horn player - don't see that every day. Their guitarists set up their gear in front of the stage instead of on it and were very active; horn-player Jordan asked the audience to step up and said she'd never been hit by an errant guitar player ... just the bassist. The audience did not move up - but they did enjoy the show.
Andriko takes a bow. Jimmy Page would be proud.
Nathan shakes it all about and plays harmonica - sometimes at the same time. There was also some jumping off things, which is always nice to see.
Dallas on the drums.
Jordan on French horn. Not as flattering a picture as she deserves.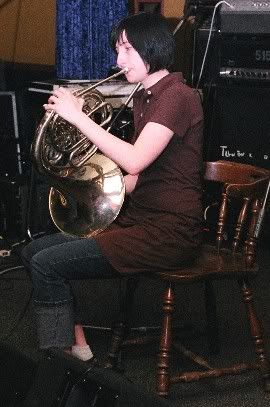 Hank on bass. His hair isn't normally like that, he was just giving it a shake.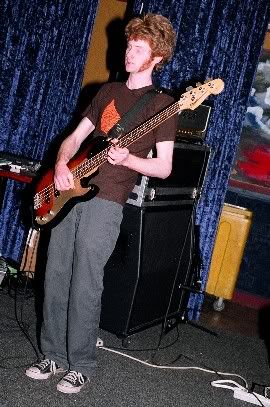 "We're giving dance lessons up here!" says Andriko. Can't argue with that.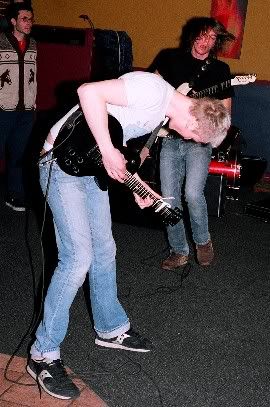 They're a motivated band.
If G!YBE jumped around a lot, they'd be a bit like FP.