Rising from the ashes of The Sweet Janes, The
Holy Cobras
worship at the altar of Jeffrey Lee Pierce, The Cramps and all the other unusual trash rock suspects, or something like that. They took a little time deciding they'd open with
Stormy Weather
and then ripped through their set, stopping only briefly to take off their shirts.
Danny Druff breaks out the harmonica.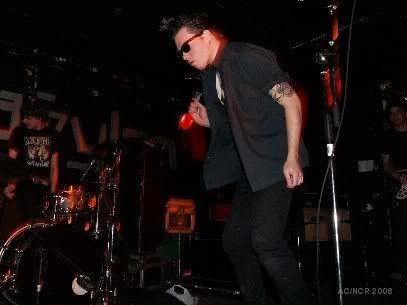 Bassist Daniel, pre-shirtlessness.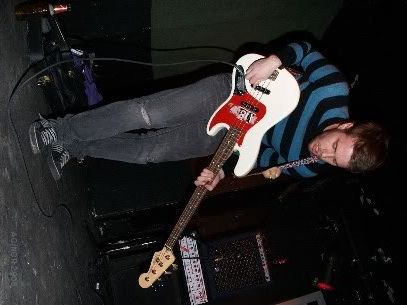 I didn't get any good Rodd pictures.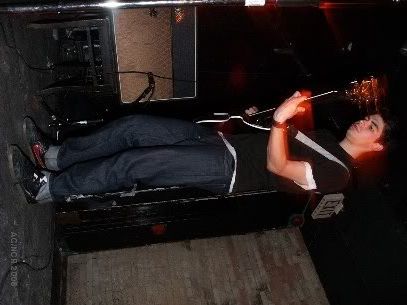 Whole lotta tambourine shakin' going on!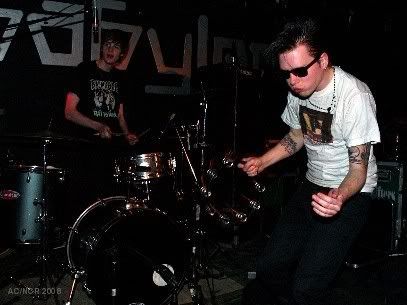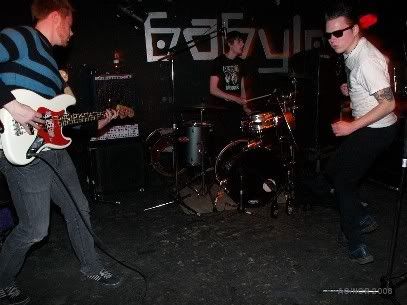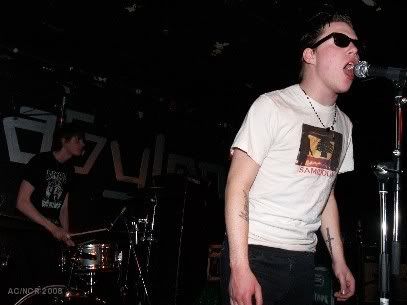 Is wanting moose so wrong?!?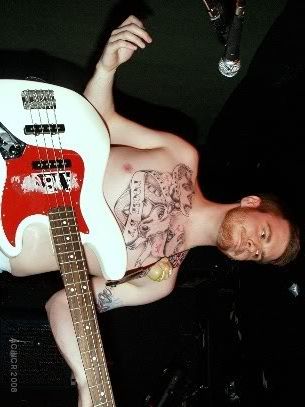 Chris shows a little tongue.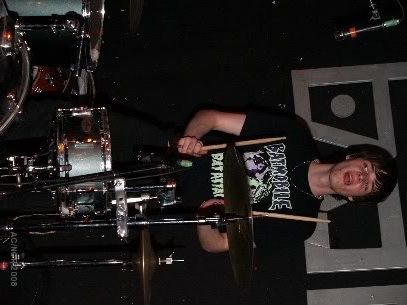 Shocking!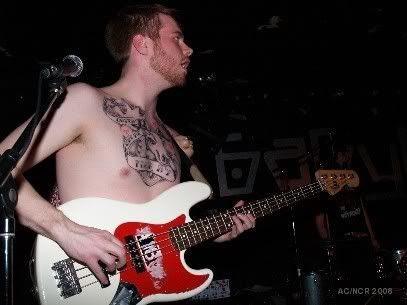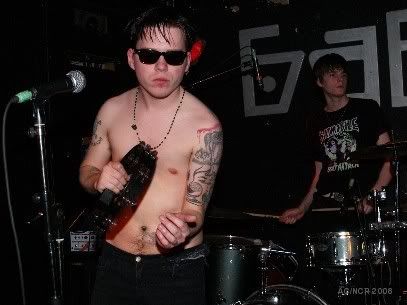 The whole partially shirtless lot!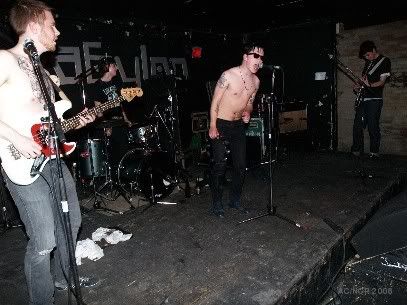 They have a cassette out on the Telephone Explosion label ; they also have a show coming up on May 24 at Cafe DeKcuf with
The Suppositories
and
Savage Crimes
.