The Arkells
are a robust rocking combo from Canada's Steeltown, Hamilton. Their working class town origins has led a few folks (myself included) to lump them into the current vogue among indie rockers for Bruce Springsteen. After listening to their music outside a live setting I can't say the comparison is entirely incorrect, but The Boss is just one of a few influences. I think they sound a bit like Joel Plaskett. Fun fact: A few weeks after this show they played the Vanier Cup halftime show at Ivor Wynne stadium.
Max Kerman is the main singer and also plays guitar.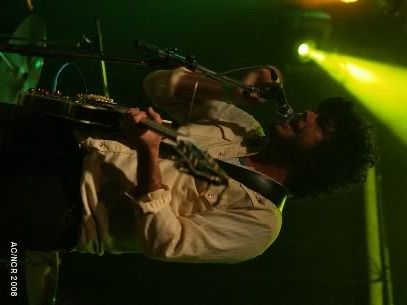 A very shadowy Nick Dika rocks the bass.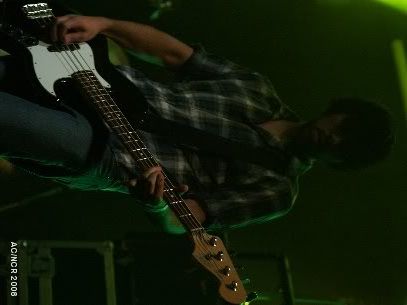 Mike DeAngelis puts his SG through its paces.
Dan Griffin puts his weight on the keyboards.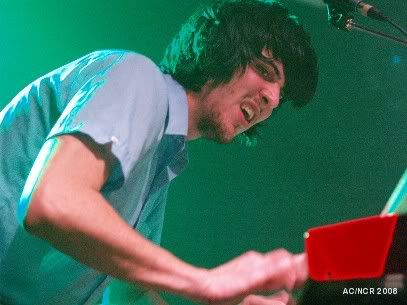 Tim Oxford selects a drumstick.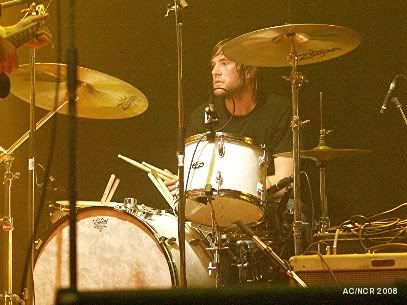 Face to face action!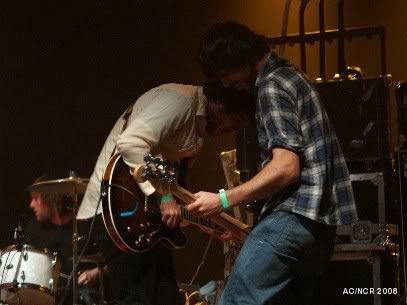 Rockin' stage right!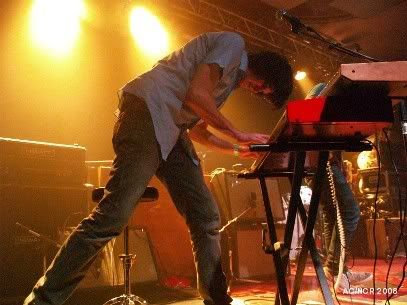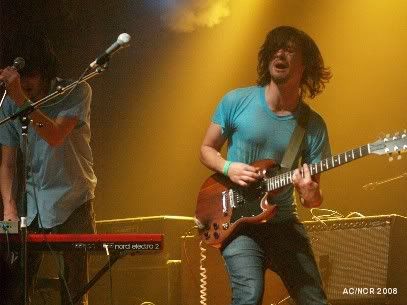 Rockin' stage left! (Sorry it's a bit fuzzy - they moved.)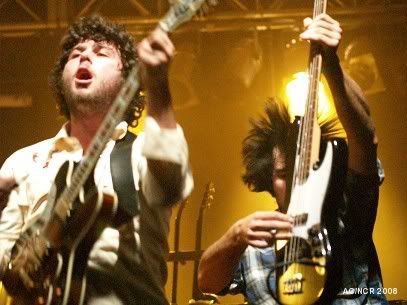 And finally some clapping action.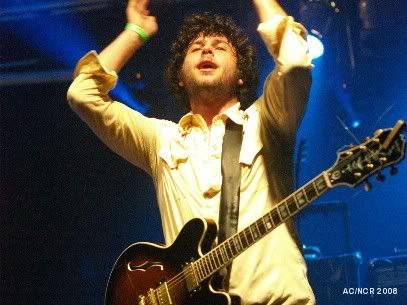 They were back on stage later on to help Matt Mayes with a big finale.