I kept hearing great things about Sudbury's
Statues
in the weeks prior to their set at the Bytown Tavern. That's partly due to the small colony of Sudbury musicians who have emigrated to Ottawa and are always ready to spread the good word about the Houle brothers, the impact that bands featured said brothers have made while touring through town (see prior entries on The Havocs and Varge) and of course the band's snappy pop-punk. Bands like The Buzzcocks, The Jam (both of which they covered) and caffeinated late 70s acts are the keystones in their sound, and they do it up right.
Non-fraternal Statue Rob Seaton sings and plays guitar.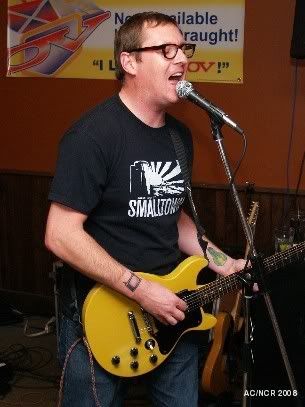 Jeff Houle drums and croons.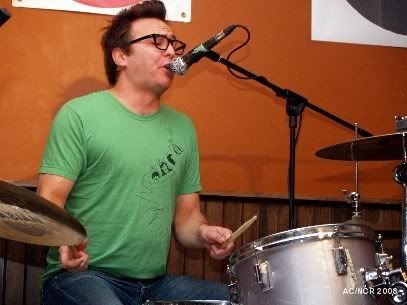 Most of his brother Mitch plays bass and sings.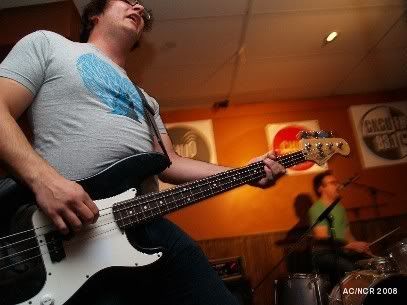 Singalong action!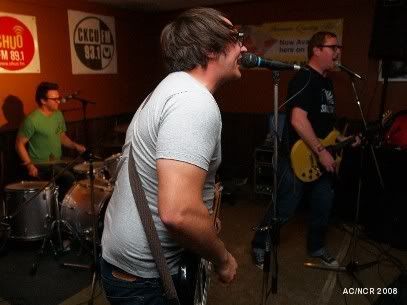 Statuary action!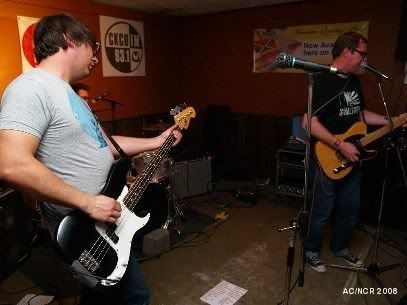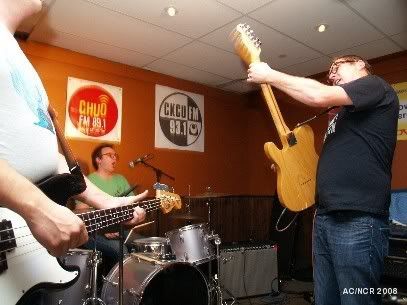 More singing (and
Pierre Richardson
).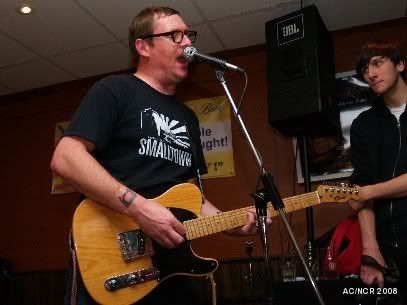 I put this shot up on Flickr as well. Did I mention I've been putting more shots on Flickr? And shall i do so again? Yes, I shall.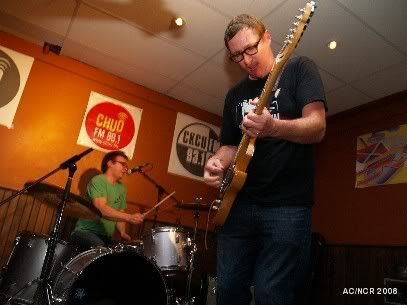 And some last-minute bending.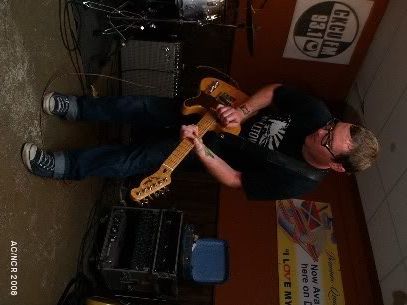 Darn nifty. It moved me to buy
Terminal Bedroom
, a CD comp of their 7-inches.
Show reminder: Jimmy Bowskill brings the young man's blues to The Rainbow.