Once again, let me say:
The Kids
! Here! In Ottawa! How unlikely! It's damn strange to see kids dancing like maniacs to a band whose heyday came a decade (at least) before they were born, but I guess songs like
Do You Love The Nazis?
and
No Monarchy
are for the ages.
First we have mainman Ludo Mariman, seen here getting some helpful singalong help from some audience members.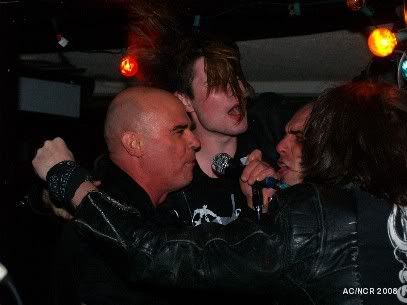 Guitarist Luc Van Den Poel ...
Drummer Franky Saenen was once in The Scabs.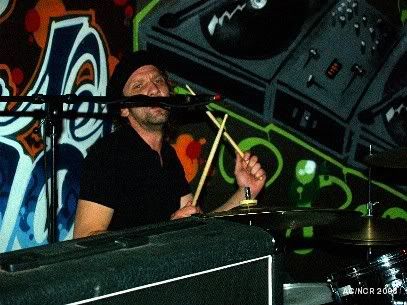 Rock action!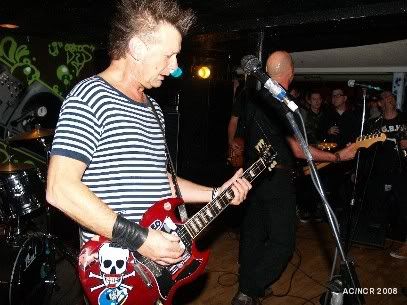 After a brief skedaddle over to the other, more watery side of the stage (which contrary to popular rumour and earlier posts was in fact coming from a kitchen sink, not the woman's loo), we encounter bassist Danny de Haes, the remaining half of the band's original fraternal rhythm section.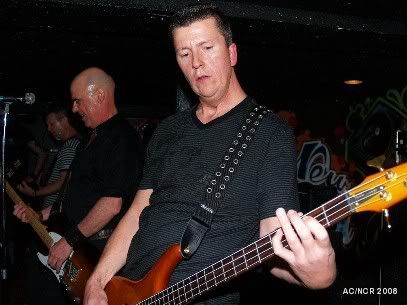 Kid action!
That crazy crowd.
The whole lot!
A superb performance.