I believe I introduced the Toronto power trio of Chris Henry, Darcy Yates and Darren Glover in my post-show post. The veteran rockers of Flash Lightnin love them some choogle. You can check them out covering ZZ Top - who they've described as their favourite "local band" - on Youtube if you care to go searching. They like that heavy rock sound and have shared a stage with White Cowbell Oklahoma. They'd fit right in with most of the Small Stone label's southern division (Antler, etc.).
Darren Glover sings some.
Darcy Yates sings some.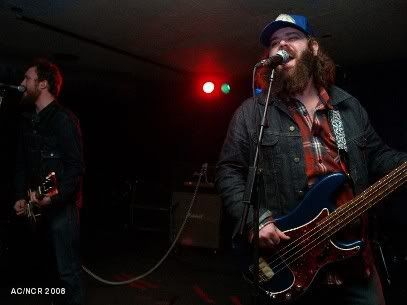 Chris Henry does not sing some.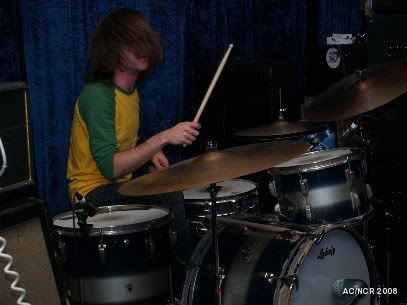 Bending action!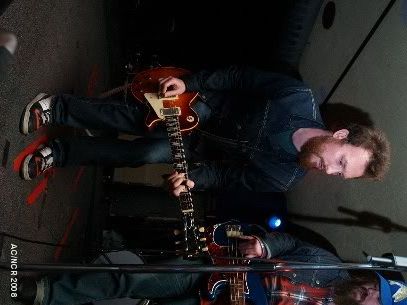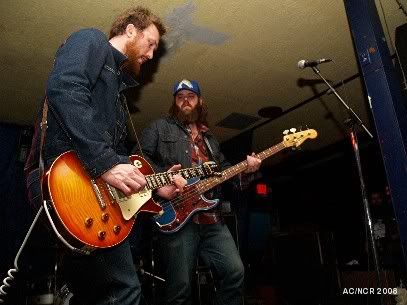 Rhythm section action!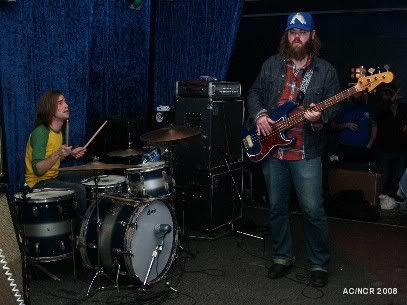 The whole lot!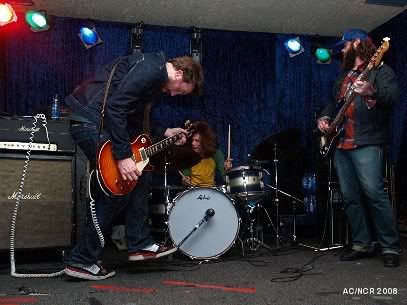 More bending!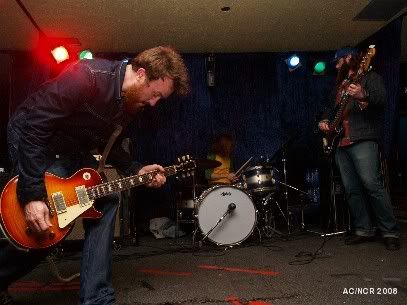 A real good sound and a solid performance all 'round.