The White Wires released their debut LP at the New Bayou as November rolled up its carpet. Fifth Fist was to have kicked things off with some punchy tunes, but for whatever reason (possibly health-related ... memory is foggy) had to cancel so
The Visitors
zipped through songs new and not-quite as new of their patented explorer-core.
Those Visitors! Antarctic Cat da Gama, Skottie Magellan and Kevo Polo.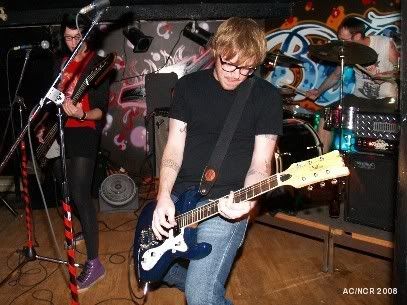 Kevo Polo sings!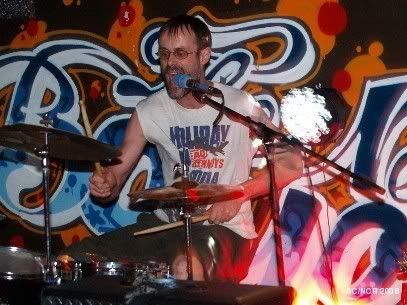 Antarctic-Cat! I did not know Chucks came in that colour.
Singalong action!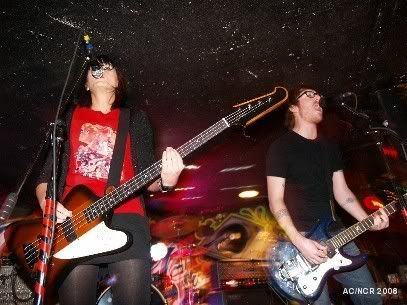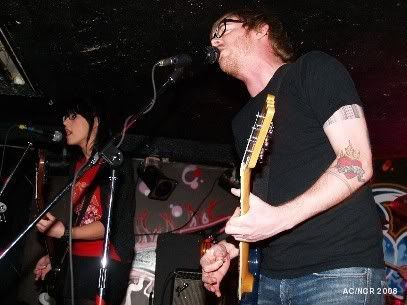 See-through action!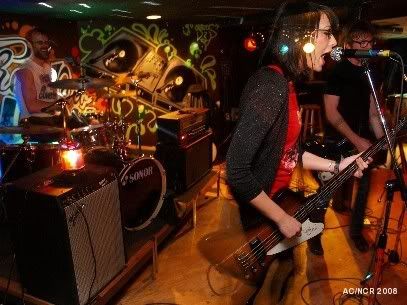 More drumming!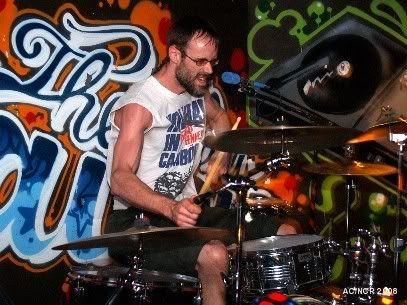 Crowd approval action!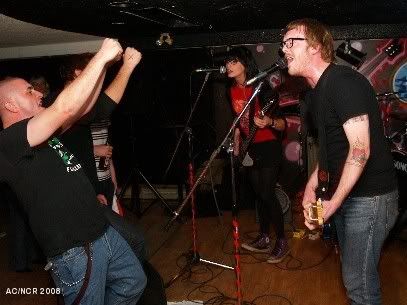 And so on!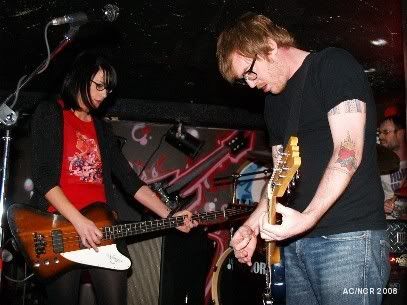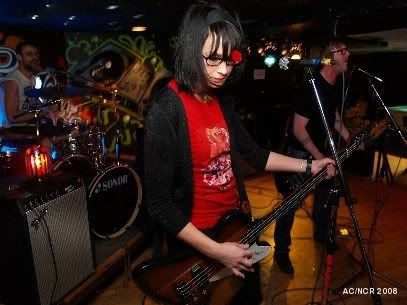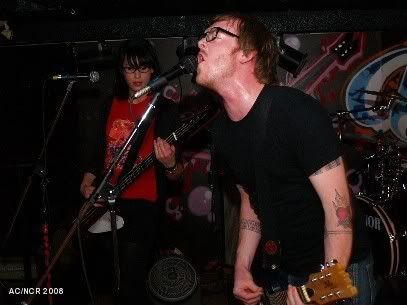 As swell as the last time I saw them ... also at The Bayou, about six months previous.