It's always cool to go and see Priestess, one of favourite hard rock bands, Canadian or otherwise. But I was particularly glad to get a chance to lay eyes and ears on their tourmates, Bison B.C., since I'd heard nothing but good things about them. All of those good things turned out to be true. They rock out like crazy both live and on record. Their sophomore effort,
Quiet Earth
, is one of the best things I've heard this year. It's definitely a must for fans of Sleep and the like.
James Farwell looks heavenward.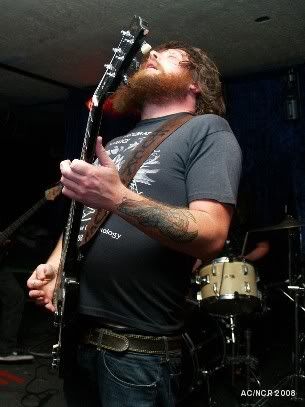 Dan And rocks the V.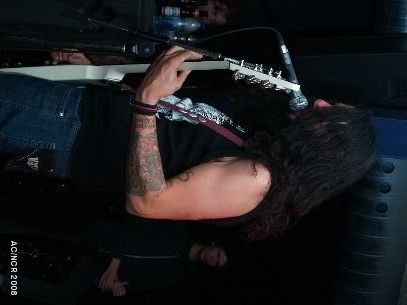 Masa Anzai and his famously beat-up Epiphone bass (which gave him a few moments of difficulty during the set).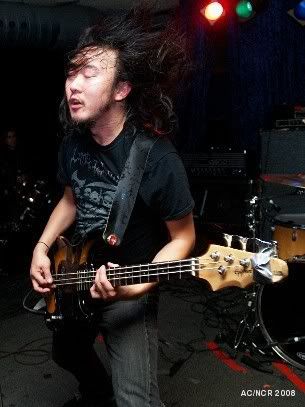 Brad Mackinnon on drums.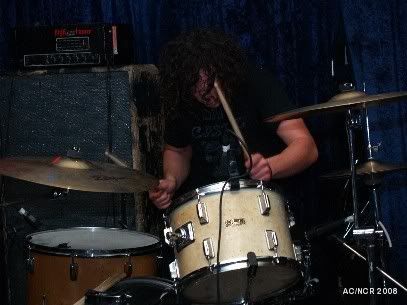 James goes down.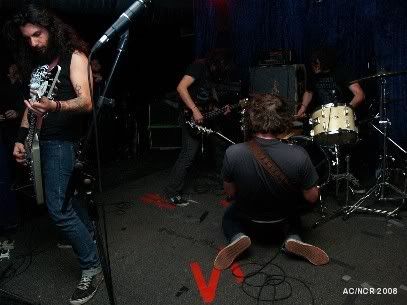 James is also responsible for yelling.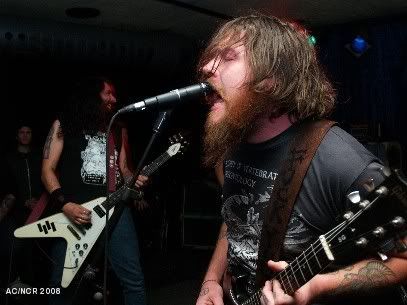 Headbanging action!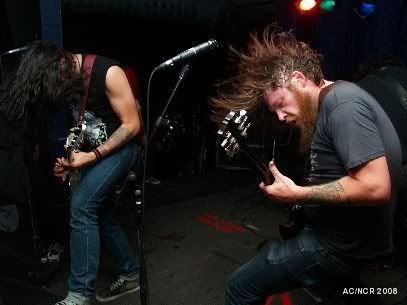 Ungulate action!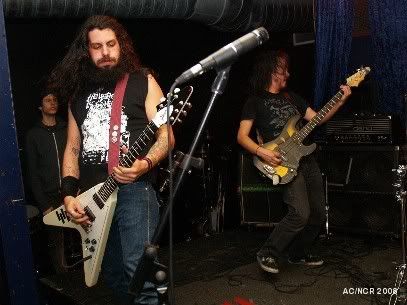 Bending action!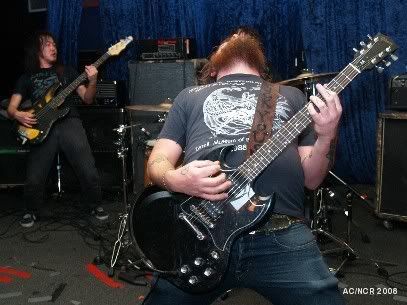 Rhythm section action!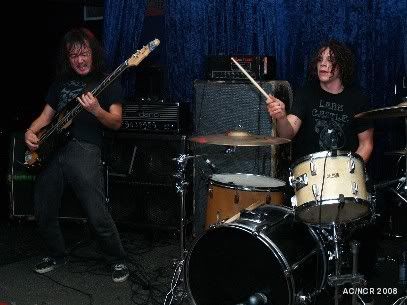 Big finish!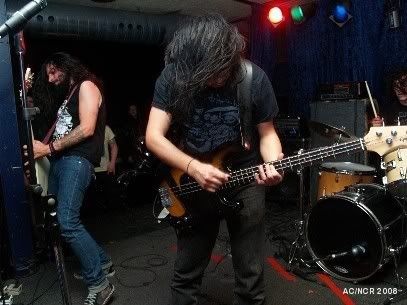 An intense set.