The Holy Cobras have switched around their rhythm section, replacing Sweet Jane Chris Smith and current Beach Blanket Meaty with Sick Fit X-Ray X and Fucking Machine/Long Timer Johnny, since I saw them last. They've also changed their sounda bit, blending some Chrome in with the Gun Club and Cramps.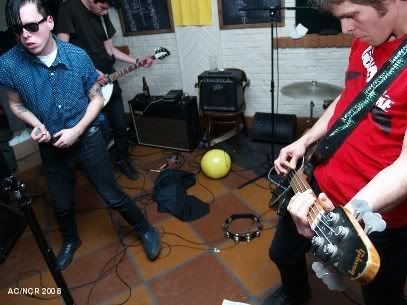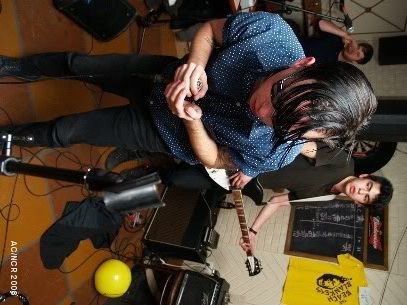 Shirtlessness impends!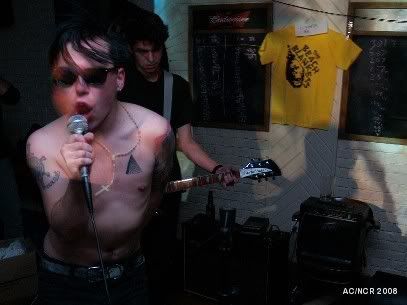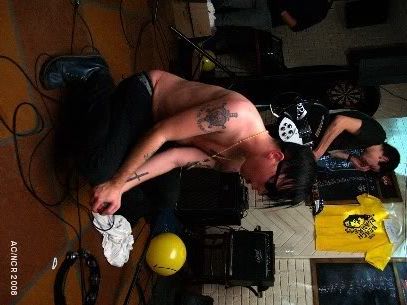 Rich shakes it.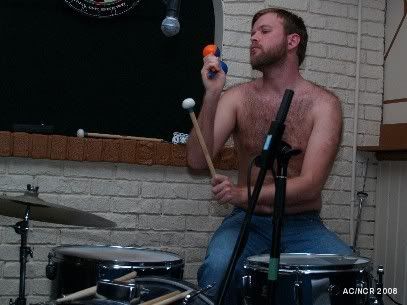 Rhythm section action!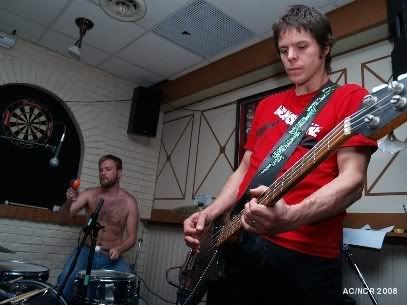 A Beach Blanket flies as Danny Druff tambourines.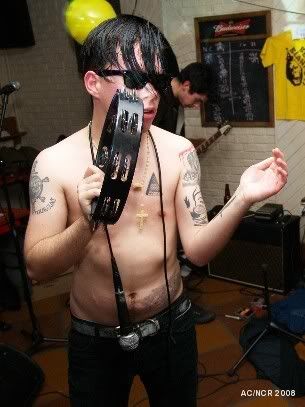 Rodd gets on down.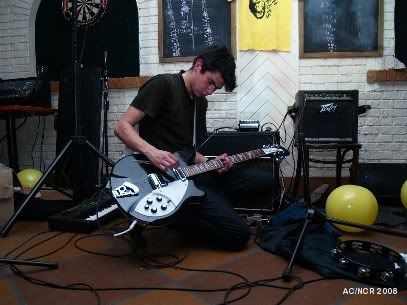 You can also see part of their lightshow.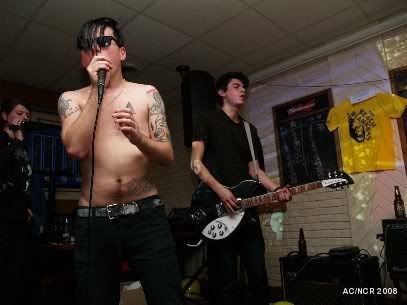 The whole lot!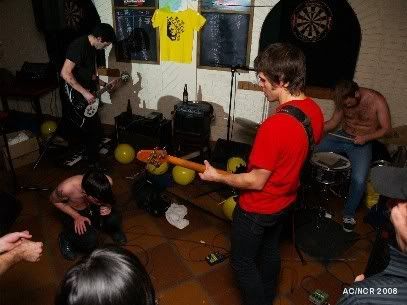 A fine set, in honour of their cool new cassette,
Make Pyramids
. They're playing with AIDS Wolf at Babylon January 9 at Babylon. They're also playing with The Aversions at bar le scanner in Quebec City January 17.