Off to Zaphod's on a charming Sunday to see Philly rockers Dr. Dog. F!ghtF!ghtF!ght opened things up with an energetic set of rock-punk-dance. A bit of a curveball for an opener (actually, the whole bill was a bit weird), but I like that sort of thing.
Kelly in yellow (with a bit of Sebastien on the side).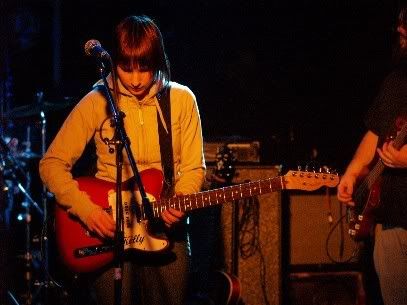 Etienne, lookin' blue.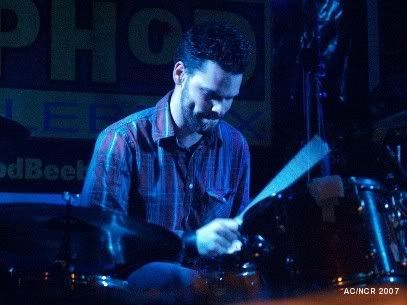 A somewhat more chromatic Sebastien.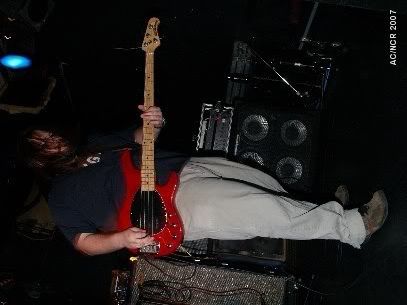 And Jamieson, a little later in the show.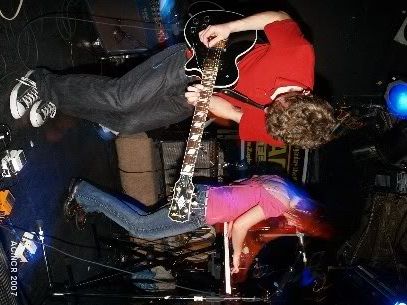 Singalong action!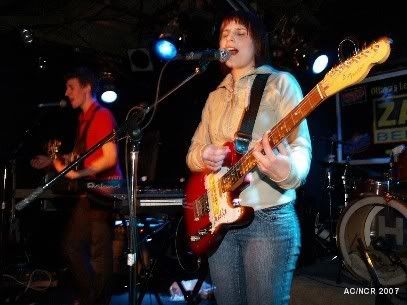 Keyboard faceoff action!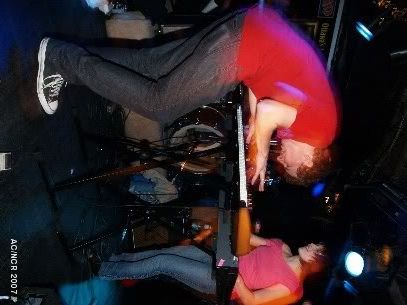 There's some serious singin' going on.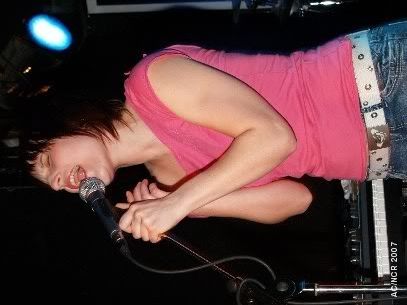 Genuine fighting action!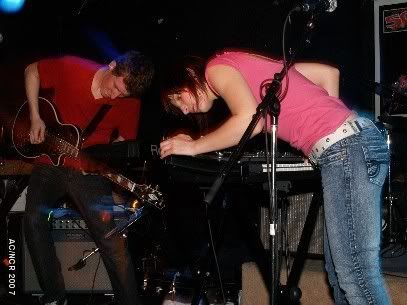 The whole lot!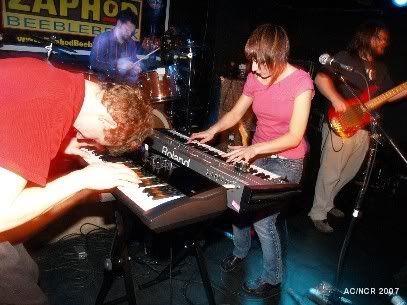 Their next scheduled gig is at Bluesfest's River Stage July 8. (ADDENDUM: Actually, it looks like it's quite a bit sooner - May 17 with Reilly and Books on Books at Zaphod's.)