Having heard from the Friends-of-Kelp contingent (that being Brockway Biggs and Agile Like This) we move onto folks who are already on the label. Actually, The Michael Parks brought out so many special guests it sometimes felt like the label's entire roster was on stage at one point or another (oh, okay, a decent cross-section then). Fortunately Andy Swan handed out a set list so everyone could keep track.
Flaps guitarist John Higney laid down some steel for
Trick of the Shadows
and
Altona, MB
; Rolf handles the bass (and stayed on for
Grease The Streets
).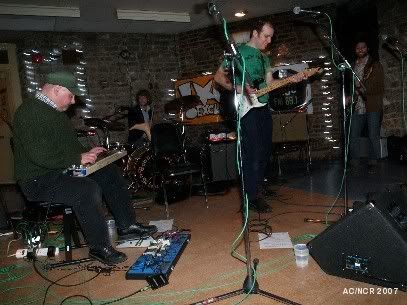 Also on hand to Andy Swan and Shayne Cox was Acorn chief Rolf Klausener.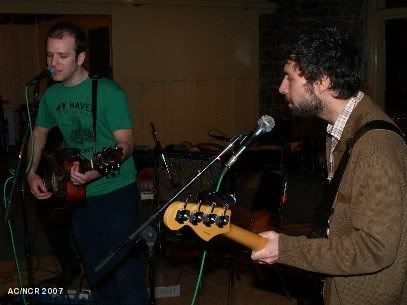 Another Acorn, Jeffrey Malecki, minds the drums.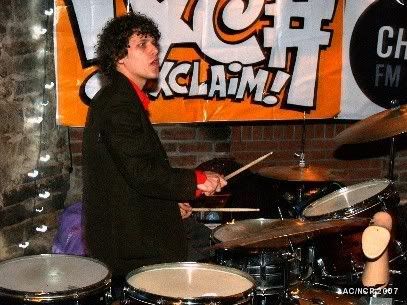 Swan roomy Andrew Vincent was on for
Vanessa
and
Chinese Laundry
.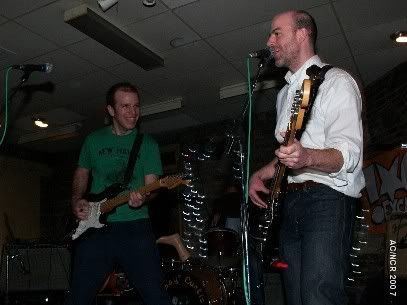 Flecton was an unexpected guest on
The Only Game In Town
(or at least, he wasn't on the set list). That's Vincent's brother Colin sitting - yes, sitting! - behind the drums.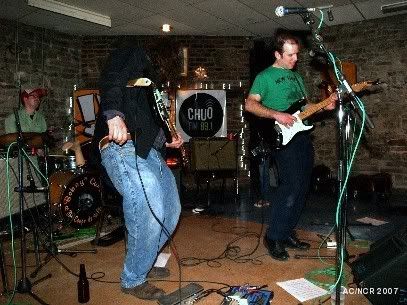 Jarrett Bartlett stepped out from behind the soundboard to contribute some bass.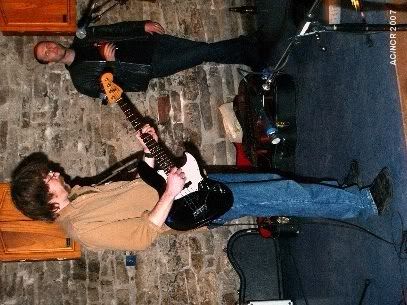 Kelp dance party action!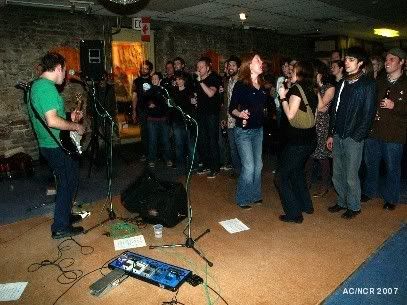 Label supremo Jon Bartlett keeps the beat on
Why You Wanna Break My Heart
.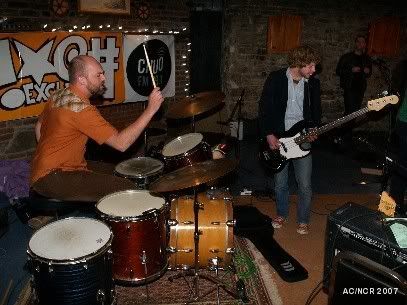 Shayne Cox rocks the six-string, Chris Page rocks the eight-string on
Mary 16
.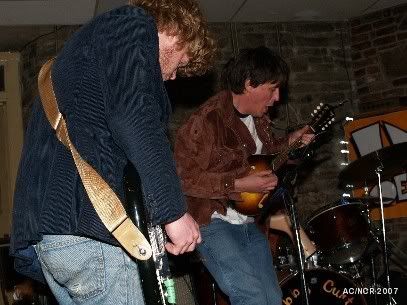 Lots of fun.