Iren's has a good long weekend lineup. I was working Friday so I missed The Ethics and Eric Vieweg and The Silver Lining, but I was (mostly) free on Saturday and went off to see David Picco and the freshly christened Jetset Motel.
The opening act was The Turkey Basters. As you can see from the drum kit, it's a bunch of Stumblers and Birdman Sound guy Dave Aardvark.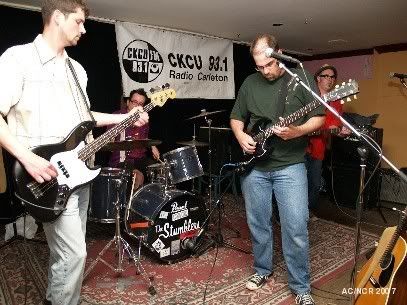 Newfoundland via Toronto country-folk performer Greg Hobbs was up next.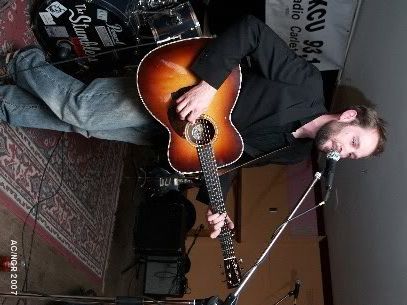 Finally, the consistently excellent David Picco and Co.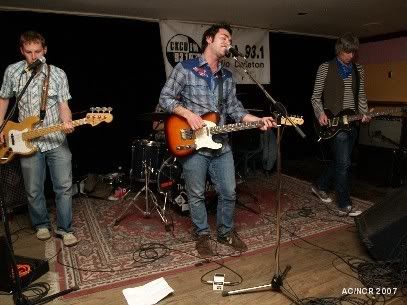 Today Irene's is playing host to Great Aunt Ida and Sarah Hallman.