According to Healing Power's singer-guitarist Mood, the band formed about six months ago to provide the various members an excuse to travel and meet friends while being paid for it. I'm not sure how much money they're likely to make as the first of five bands on a punk rock bill at Babylon, but they have travelled a bit. The band has hit a few places in The Maritimes and made it as far west as Winnipeg for their May tour. They've got a ramshackle punk sound that reminds a bit of The Reatards and The Pagans, with a bit of hardcore blended in. They're big on the backing wo-o-ohs and also covered The Undertones'
Teenage Kicks
.
Mood, at left, didn't make my original picture ... the rest of the band is drummer Chris, bassist Doug and guitarist Seth.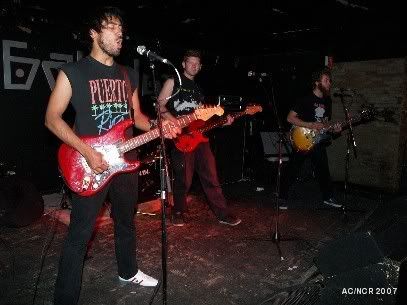 Chris looks sporty.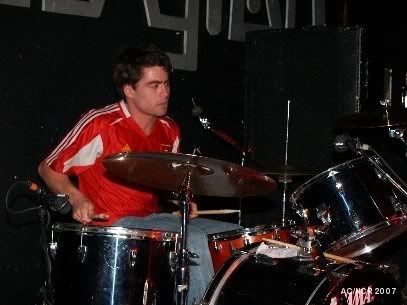 Seth likes the bends.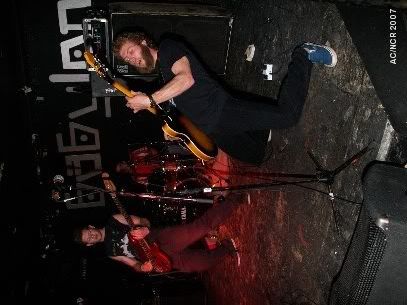 As does Mood, come to that.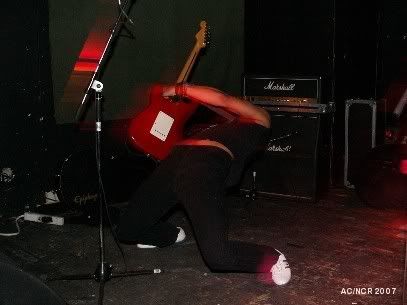 It's sort of a band thing, come to think of it.
Kicking action!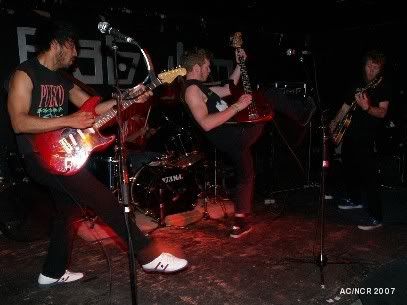 Seth shows off his guitar pick.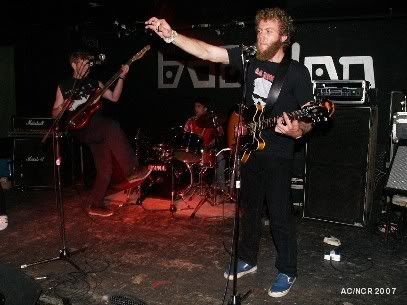 Healing action!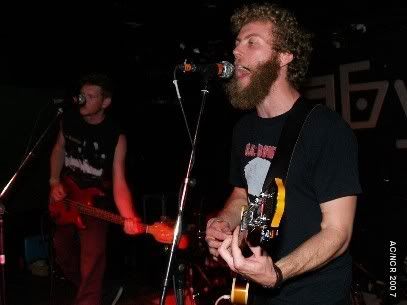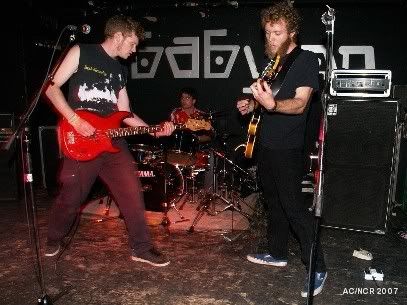 I like the messy stuff and I definitely got a kick out of them.