I saw City of 100 Spires a bunch of times back in 2006; I'm actually surprised this show was the first time I'd seen them in 2007. I thought they throttled things back a notch for this gig, for a slightly more atmospheric effect. There also wasn't as much running about this time. I suspect both changes may be caused by new member Benjamin Verdicchio, who plays keyboards, which are notoriously difficult to run around with.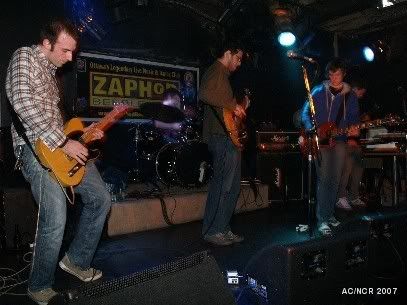 Here's Benjamin on the keys.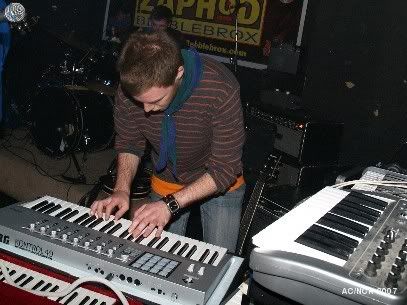 Max Monast.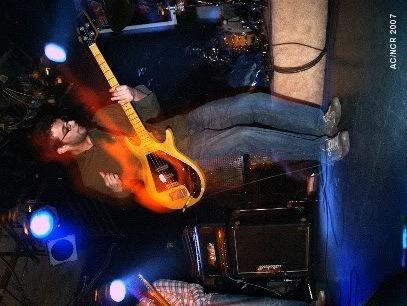 A half-decent drummer photo of Carl Cleroux ... what's the world coming too?
City action!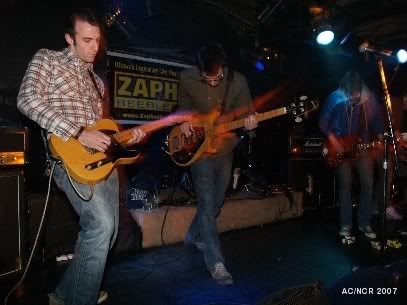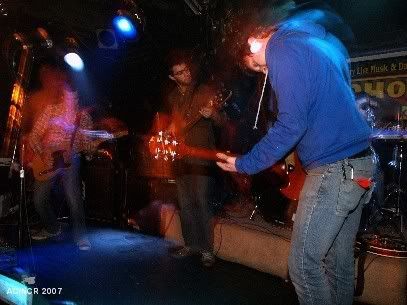 Non-faceoff action!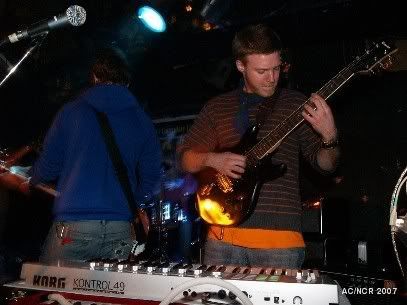 And some melodica.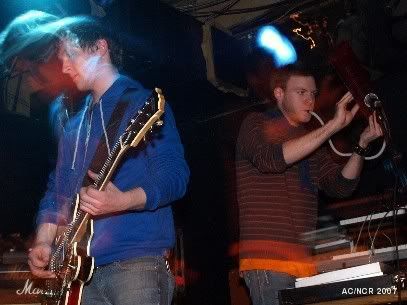 I'm having some fun shooting at ever-slower speeds. Somehow the ghostly afterimages seem like a good match for C100S's music, even though there's not much spectral about it.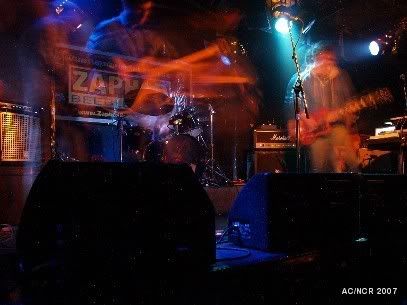 Well, that was a cool show. They've embarked on a brief tour of the Maritimes, Quebec and Ontario with
Tunturia
, and will be back in Ottawa very shortly: They play at 80 Spruce May 12 (for those of you who'd like to wait a little longer, they'll also be at the Mercury Lounge June 6).